Massive four-alarm fire rages in Houston warehouse (PHOTOS,VIDEO)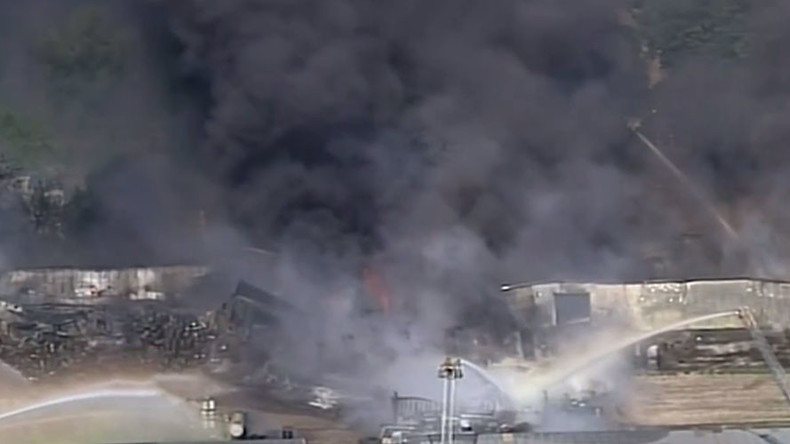 A four-alarm blaze erupted at a warehouse complex in northwest Houston, causing explosions and pouring enormous plumes of black smoke into the sky. Authorities believe large amounts of chemicals are fueling the inferno.
The fire broke out around 10:00 a.m. local time at A-1 Custom Packaging, according to the Houston Fire Department. The fire began at a home and soon spread to the facility, ABC reported.
One hundred seventy-five firefighters were dispatched to battle the blaze.
Firefighters were pulled back from the blazing structure for their own safety, now shifting their strategy containing the fire, according to KTRK.
Stacks of industrial materials inside and outside of the warehouse are fueling the blaze. There are indications that "chemicals in a large capacity" in may be burning, according to Houston Fire Department spokesman Rick Flanagan.
The fire began at a home and soon spread to the facility, ABC reported.
A nearby elementary school was evacuated as a precaution.
Multiple explosions could be seen inside the warehouse, according to KRPC, many of which are believed to be caused by stores of ammunition caught in the fire. A stream of black smoke pouring out of blaze was blown several miles south by the wind.
Officials had no immediate report of anyone being hurt, according to AP.
Residents are being urged to stay inside, close all windows and doors and turn off air conditioning systems.