New gov't rule would give Americans more power to sue banks
A proposed rule by a federal consumer watchdog would grant Americans more power to sue banks and credit card companies over potentially wrong business practices, and decrease the chances that their lawsuits would be blocked.
On Thursday, the Consumer Financial Protection Bureau (CFPB) proposed a new rule that would ban the use of mandatory arbitration clauses, which many banks and credit card companies insert into contracts to prohibit customers from filing class-action lawsuits against them.
In the event a customer sues a company outside of small-claims court, the business can enforce these clauses to block a class-action lawsuit and push the plaintiff into private negotiations with an arbitrator to settle a dispute. Plaintiffs can also be blocked from bringing a group claim via the arbitration process, leaving them to negotiate individually with the company regardless of how many people were impacted by an alleged wrongdoing.
Read more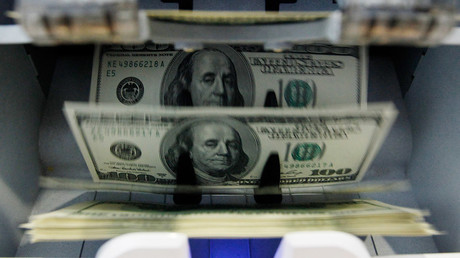 The CFPB is holding a 90-day public comment period on the rule, though it is more than likely to go into effect in 2017. The CFPB was formed in 2010 as part of the Dodd-Frank Wall Street reform bill and specifically tasked with exploring the issue of arbitration, so it does not need to seek congressional approval for its rule.
Once the new rule goes into effect, it will apply to new bank accounts, credit cards and other kinds of loans, including student loans.
"Signing up for a credit card or opening a bank account can often mean signing away your right to take the company to court if things go wrong," CFPB director Richard Cordray said in a statement. "Many banks and financial companies avoid accountability by putting arbitration clauses in their contracts that block groups of their customers from suing them."
According to the agency, hundreds of millions of consumer contracts have mandatory arbitration clauses tucked into them, and a 2015 study showed that most people don't know they exist. Less than 7 percent knew the clause restricts their ability to sue, and the prohibition successfully blocks class-action suits from proceeding in court about two-thirds of the time.
Between 2010 and 2014, only 505 people pressed their case in arbitration after it was blocked in court, according to a New York Times investigation.
As a result of its study, the CFPB concluded that class-action lawsuits are more helpful to consumers when it comes to challenging problematic business practices. The agency also believes the rule would push companies to comply with the law rather than try to skirt it.
"It is a good start," Berle M. Schiller, a federal judge in Philadelphia and critic of mandatory arbitration clauses, told the New York Times. "Class actions are the only way that companies can be brought to heel."
However, financial businesses and groups have criticized the proposal, saying it would result in increased legal liabilities for companies and little benefit for consumers. The US Chamber of Commerce argues that arbitration is beneficial because going to court is typically far too expensive for a consumer to justify paying a lawyer to take on the case. These clauses keep frivolous and expensive lawsuits that would ultimately give little reward to customers from moving forward, the Chamber says.
"The proposed rule is a wolf in sheep's clothing," the Chamber said in a statement. "Now the agency designed to protect consumers is proposing a rule that will end up hurting them."
Alan Kaplinsky, a lawyer who helped spur the use of mandatory arbitration clauses, said the people who will most benefit from the new rule will be attorneys, not consumers.
"There's only one winner coming out of this rule: the plaintiff's class action bar," he told Bloomberg. "It's not good for the industry, for banks or for nonbanks. And consumers are going to be net losers, it's a lousy trade."