Really, Bill? Ex-prez Clinton serves up… fried chicken to black people in Kentucky
Published time: 5 May, 2016 07:19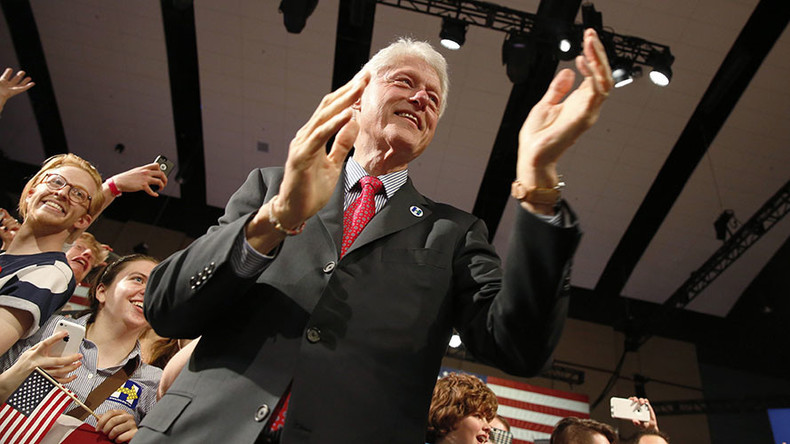 In an apparent attempt to connect with Black Americans on a recent trip to Louisville, Kentucky, former President Bill Clinton decided to serve some fried chicken to black people at a local soul food café. Classy.
In a predominantly African-American neighborhood, Clinton got behind the counter of Franco's Home Cooking and served away. The ex-president thus became the second Clinton (after his wife, Hillary, the Democratic presidential frontrunner) to be called out on a radio show for racial pandering, according to The American Mirror.
@SMSS4 White Democrats LOVE to hangout with black people..... around election time. 🙄

— Rob Laurich (@rlaurich) May 4, 2016
"Bill Clinton came to the hood in Louisville and LITERALLY served fried chicken to Black people," was one irate comment from the local, weekly community-oriented radio show Saturday Morning Solutions.
Bill's ham-fisted electioneering stunt came after Hillary last month told three black radio show hosts she never leaves home without hot sauce in her purse.
The irony was quickly picked up by people online. Outraged, some pointed out how markedly different the reaction from the public and restaurant visitors would have been had it been a Republican candidate doing the serving, and not a Democrat.