Cost of California gas leak doubles as residents fear returning home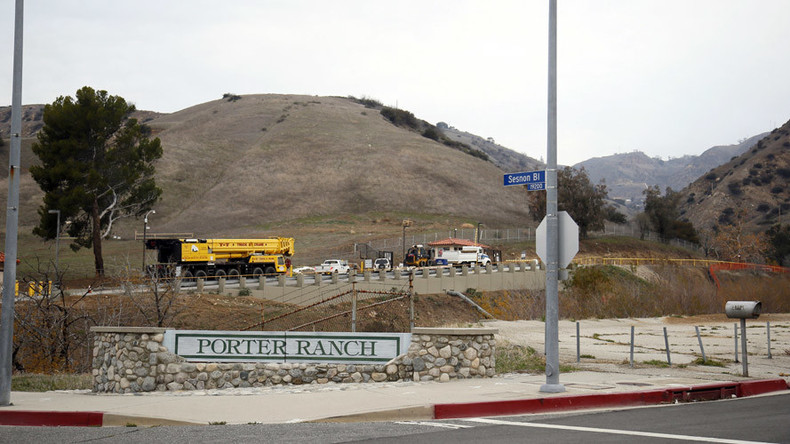 The cost of the months-long methane leak in California has grown to more than double previous estimates, with the company responsible now expecting to spend as much as $665 million, mostly to cover damages for over 8,000 affected families.
The Southern California Gas Co. updated its calculations a week after Los Angeles Superior Court Judge John Wiley Jr. ordered it to continue paying for temporary housing for Porter Ranch's displaced residents.

"Concurrently, the company has recorded an insurance receivable of $660 million," San Diego-based Sempra Energy, which is owned by SoCalGas, said in a statement.
Read more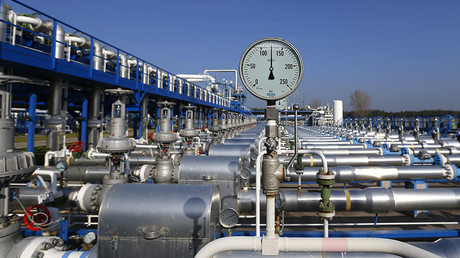 The figure is nearly twice the company's previous estimate of $330 million cited in its annual report in late February.

Up to 70 percent of the new sum would be allocated to covering relocation expenses for evacuated residents, while the remaining 30 is to be split between other expenses, such as paying for an investigation or legal fees, Dennis Arriola, president and chief executive of SoCalGas, told AP.

However, the newly estimated figure does not include possible damages from nearly 140 pending lawsuits, which could result in either civil or criminal penalties following the investigation.

SoCalGas attorneys revealed earlier that the company was paying about $1.8 million a day to cover the living costs of the roughly 2,600 residents still in temporary housing.
Under the last-month's court ruling, SoCalGas will have to accommodate the evacuated residents until at least June 7, when another hearing is scheduled.
In the meantime, officials continue to argue that the air quality in the area has returned to normal and poses no threat. However, many residents are still afraid to return to their homes, reported RT correspondent Brigida Santos, who said that those who had gone back were then forced to leave their homes again.

"People had moved home and gotten headaches, nosebleeds, symptoms of nausea and they had to move out yet again," Santos reported from California.

According to AP, the residents of some 3,700 households remain in short- or long-term housing nearly three months after the Porter Ranch natural gas leak was sealed in February.
In order to save money, the company has begun moving families from hotels into apartments, where amenities such as kitchens help save at least $45 in expenses per person per day for meals.
Sempra Energy chairman and CEO Debra Reed said the company's goal is to have the Aliso Canyon storage facility operating again by late summer, but this would depend on state agency approvals.

The leak, which was detected near Porter Ranch on October 23, vented an estimated 107,000 tons of methane over 16 weeks, making it one of the worst leaks in US history, ranking it with the massive BP oil spill.

The leak spewed primarily methane gas into the air which, although non-toxic to humans, is a strong greenhouse gas that could have an impact on global warming. Other chemicals released by the Aliso Canyon natural gas facility included mercaptans, hydrogen sulfide, and benzene. Mercaptans and hydrogen sulfide can cause headaches and nausea, and benzene is known to cause cancer.