'Easily & Repeatedly': Romanian hacker on gaining access to Hillary Clinton's server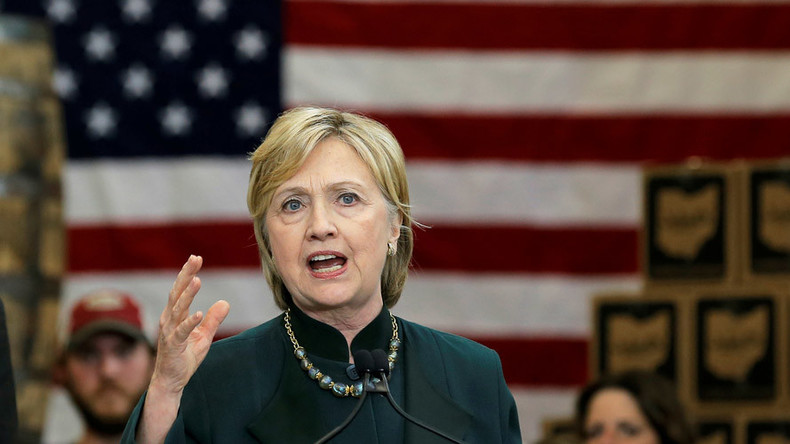 The Romanian hacker, "Guccifer" said breaching former secretary of state Hillary Clinton's personal server in early 2013 was easy and repeatable. Separately, a federal Judge said he may call on Clinton to testify in a records case.
"For me, it was easy…easy for me, for everybody," Marcel Lehel Lazar, who goes by the moniker "Guccifer," told Fox News in an exclusive interview from a Virginia jail where he is being held.
Lazar, 44, is the hacker who first exposed Hillary Clinton's private email address. Her server held nearly 2,200 emails containing information now deemed classified, and another 22 designated as "Top Secret."
Lazar was extradited from Romania to the United States last month to face charges for hacking the email accounts of political elites, including General Colin Powell, a member of the Bush family, and former Clinton advisor Sidney Blumenthal. It was Clinton's friendship with Blumenthal and her "completely unsecured" server that gave Lazar access to the secretary of state's email.
"It was like an open orchid on the Internet," Lazar told NBC News in an interview earlier this year when he was in prison in Bucharest. "There were hundreds of folders."
Lazar alleges he compromised Blumental's AOL account in March of 2013 and then used that as a stepping stone to Clinton's server, which he said he accessed "like twice," though he described the contents as "not interest[ing] to him at the time."
"I was not paying attention. For me, it was not like the Hillary Clinton Server, it was like an email server she and others were using with political voting stuff," Lazar told Fox.
Lazar gave Fox and NBC News no proof to back his claims and would not provide copies of the emails that he says he downloaded.
Lazar told Fox that he guessed Blumenthal's security question after doing extensive research on the web. Once inside Blumenthal's account, he saw dozens of messages from Clinton's email address.
"For examples, when Sidney Blumenthal got an email, I checked the email pattern from Hillary Clinton, from Colin Powell, from anyone else to find out the originating IP. …When they send a letter, the email header is the originating IP usually," Lazar explained.
"Then I scanned with an IP scanner," he added.
An IP, or Internet Protocol address, is a unique numerical label assigned to each device (e.g., computer, printer) that serves two functions – as identification for host or network interface, as well as for location addressing. The Defense Advanced Research Projects Agency, or DARPA, said "a name indicates what we seek. An address indicates where it is. A route indicates how to get there."
Lazar alleges that he came across evidence indicating others were on the Clinton server as well.
"As far as I remember, yes, there were …up to 10, like, IPs from other parts of the world," he told Fox.
Democratic presidential frontrunner Hillary Clinton has maintained that her server was not compromised, telling Andrew Mitchell of MSNBC on Tuesday that she had no indication that her server had been breached by foreign hackers.
Her campaign office issued a statement responding to Lazar's account
"There is absolutely no basis to believe the claims made by this criminal from his prison cell. In addition to the fact he offers no proof to support his claims, his descriptions of Secretary Clinton's server are inaccurate," said the Clinton campaign. "It is unfathomable that he would have gained access to her emails and not leaked them the way he did to his other victims."
A source with knowledge of the probe into the email setup told NBC News that investigators fully intend to question Lazar about Clinton's server now that he is in US custody.
Lazar faces trial on September 12 in the Eastern District of Virginia. He has pleaded not guilty to a nine-count federal indictment for alleged hacking crimes in the US.
He told Fox that he wants to cooperate with the US government and alleges he has hidden two gigabytes of data that is "too hot" and "it is a matter of national security."
A federal judge told The Associated Press on Wednesday that he may order Clinton to testify under oath about whether she used the private email server to evade public records disclosures.
US District Court Judge Emmet Sullivan signed an order granting a request from the conservative legal advocacy group Judicial Watch to question six current and former State Department staffers about the creation and purpose of the private email system. Those on the list include former chief of staff Cheryl Mills, deputy chief of staff Huma Abedin, and Undersecretary Patrick Kennedy.
Judicial Watch filed a Freedom of Information Act request in 2013 seeking records related to Abedin's outside work as a paid consultant for Clinton's charitable foundation, and a financial firm with ties to the Clintons. The question at hand is whether a State Department search, which failed to find thousands of emails Clinton exchanged with her aids, including Abedin, using private email addresses, was thorough enough. The State Department says those emails were unavailable at the time of the request.
Also to testify is former State Department IT staffer Bryan Pagliano, who installed and maintained Clinton's server. Pagliano has been granted immunity by the Department of Justice for cooperating with the FBI in its ongoing criminal investigation.
Depending on what might be learned from those depositions over the next eight weeks, Judge Sullivan in his order said a sworn deposition from Hillary Clinton "may be necessary."
More than three dozen civil lawsuits have been filed over public records requests related to Clinton's time as secretary of state from 2009 to 2013, including one filed by the AP.