'Grave medical emergency': Prince was due to meet with opioid addiction specialist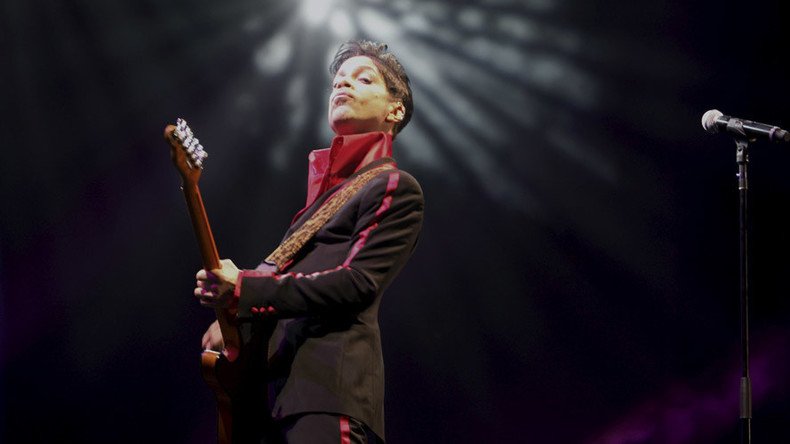 A team working for Prince had contacted an eminent addiction specialist over concerns about the singer's opioid use, according to the specialist's lawyer. The US Attorney's Office and Drug Enforcement Administration are joining the investigation.
Attorney William Mauzy told reporters on Wednesday that the team had contacted his client, Dr. Howard Kornfeld, a day before Prince's death, saying the singer was "dealing with a grave medical emergency."
Mauzy's client, who is based in California, couldn't get to the singer immediately, but sent his son, Andrew Kornfeld, on an overnight flight to Minnesota. The son was due to evaluate Prince's health and encourage him "to enter a treatment program for pain management and potential addition issues."
"He set in motion a plan to deal with what he felt was a life-saving mission," Mauzy said of the elder Kornfeld, according to CNN.
By the time Andrew Kornfeld arrived at Prince's Paisley Park complex on the morning of April 21, however, it was too late. He and two of Prince's representatives found the singer unresponsive in an elevator. It was Andrew Kornfeld who called 911, Mauzy said.
Mauzy said Andrew Kornfeld, who is not a doctor, was carrying a small amount of buprenorphine, a controlled substance that the elder Kornfeld prescribes to patients with addiction issues in order to provide pain relief while lowering the possibility of an overdose or addiction.
Investigators took Andrew Kornfeld into custody, interviewed him, and told him they were conducting a criminal investigation, said Mauzy.
Authorities have confirmed that the probe into Prince's death has become a criminal investigation. It is unclear, however, if Kornfeld is a part of this or a separate investigation.
Howard Kornfeld runs "Recovery Without Walls," which specializes in treating opioid addiction, among other issues, according to its website. His son is a consultant with the practice.
The Carver County Sheriff's Office declined to comment on the investigation and have provided no details regarding the cause of Prince's death. At a press conference on April 22, Sheriff Jim Olson said there had been "no sign of suicide" and the autopsy results would not be available for weeks.
Late last month, the sheriff's office filed a motion to seal the search warrant and documents related to Prince's death to assure that the investigation is not hampered.
Federal authorities, including the Drug Enforcement Administration, have announced that they are joining the investigation into Prince's death.
"The DEA and US Attorney's Office are able to augment this local investigation with federal resources and expertise about prescription drug diversion. While this remains an ongoing investigation, we will have no further comment," read a joint statement released on Wednesday.
A law enforcement official briefed on the investigation told the Associated Press that investigators are looking into whether Prince died from an overdose.
The same official said investigators are looking at whether Prince had suffered an overdose when his plane made an emergency landing in Moline, Illinois, less than a week before his death.
A law enforcement source told CNN last week that investigators had found opioid medication with Prince's body.
You can share this story on social media: