#DropOutHillary: Twitter blows up with anti-Clinton tirade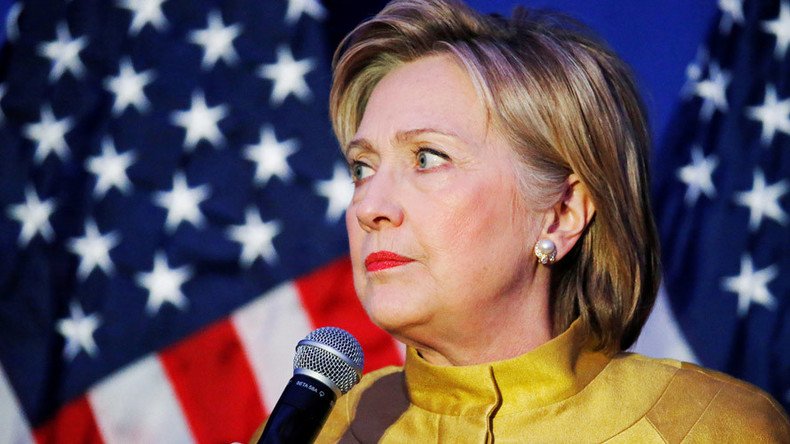 In light of two GOP candidates dropping out of the presidential race, the Twitter community is calling on Democrat Hillary Clinton to follow suit. The hashtag #DropOutHillary has skyrocketed to No.1 in US trends, spewing funny memes and mockery.
Thursday evening saw over 300,000 tweets – and the number keeps growing! – demanding that the Democratic frontrunner bow out of the White House race.
Hillary-haters and Sanders' supporters alike had their barbs out to skewer the presidential hopeful a day after she lost Indiana to the Vermont Senator.
From brief tweets to animated GIFs, videos, and pictures, people expressed their glee with the fact that the hashtag was topping trends across the US.
Clinton could at least take solace from the fact that the hashtags #DropOutTrump and #DropTrump, adopted for her main rival, now-presumed GOP presidential candidate Donald Trump, are also trending, although not as fiercely.
You can share this story on social media: