Poop scoopers: National Park Service recruits volunteers for coyote scat sweep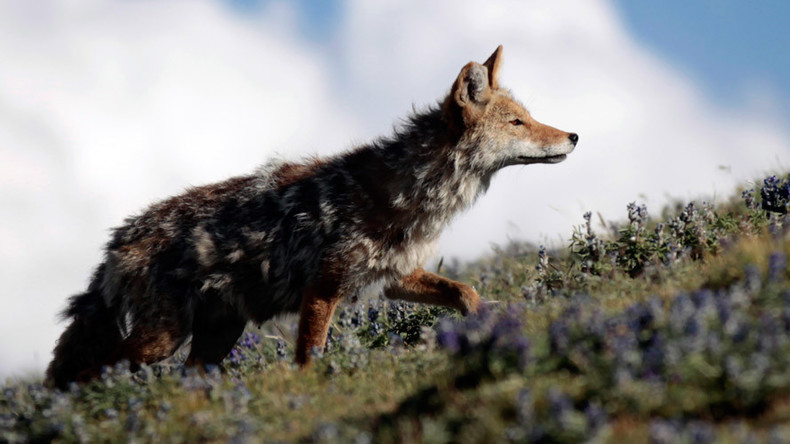 It's no secret that doo-doo can reveal a lot about the animal dropping it – just watch Jurassic Park's Triceratops scene for scientific proof – and now the National Park Service is hoping poop will yield a trove of data on the coyotes roaming Los Angeles.
For the interested Angelenos looking to get their hands dirty, there's even better news: The National Park Service needs volunteers to handle the load.
"To learn about coyote diet, an important component of urban coyote ecology, we are starting a citizen science coyote scat collection project," the NPS announced on Tuesday. "The information on diet will be a vital component of the overall coyote project and will provide information on the ecological role coyotes play in the urban areas of Los Angeles."
The NPS is looking for at least 10 volunteers – and possibly as many as 30 – to help collect scat (that's science for "poop") around LA's urban areas. The positions are unpaid, and volunteers will need to be ready to commit somewhere between one to two days per month, for at least six months. The entire study will take two years to complete.
"We're looking for people who will survey locations from Beverly Hills to Boyle Heights and basically do a walking survey," Kate Kuykendall of the National Park Service told KABC News. "We'll be able to identify what is coyote scat and safely collect that scat."
After the poop is collected, dried and sterilized, citizen scientists will be asked to help pick out its contents so that officials can determine what coyotes in the area are eating.
"We hear plenty of anecdotal evidence about what coyotes eat, but it's actually never been studied in LA before," biologist Justin Brown told the Los Angeles Times. "This study should yield basic ecology information about the urban coyote, which we hope will assist residents and policymakers in making informed decisions on coyote management."
Fortunately for willing participants, the Park Service is doing what it can to ensure anyone can take part. Volunteers need to be at least 16 years old, though no experience is required and training is offered.
The last study involving urban coyotes was conducted between 1996 and 2004, when scientists discovered that the animals in the Conejo Valley area near LA were eating rabbits, pocket gophers, rats, mice, and even cats.
You can share this story on social media: