New York court rejects challenge to 'closed primary' system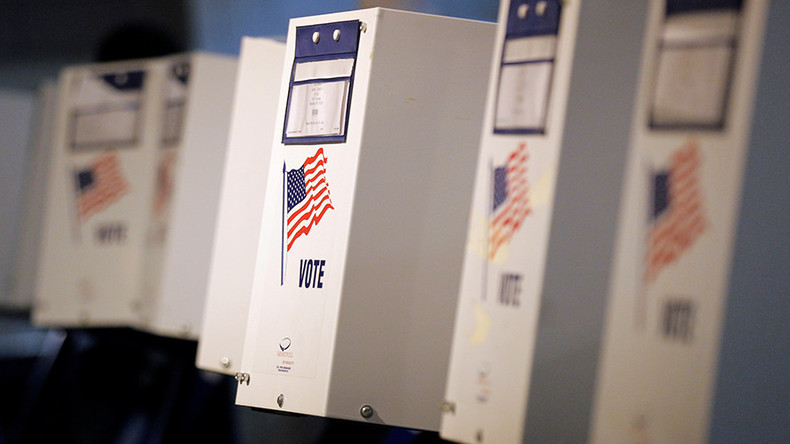 New York election officials can certify this year's primary results after a judge rejected a challenge to include provisional, or affidavit, ballots. The court ruling, however, also left open the door for a future challenge over voter suppression.
Manhattan Justice Arthur Engoron, in his ruling Monday, rejected the plea that the state's "closed primary" violated the state constitution. Those bringing the challenge opposed the closed system that kept independents from voting and made those who did participate register to vote with a political party at least six months before the election.
"The court is concerned that a ruling in [Moody's] favor will denigrate the associational rights of the political parties and their members and may lead to 'party raiding' whereby voters not aligned with a particular party or its philosophy or goals will vote for the weaker or weakest candidate…to prevail in the general election," the judge wrote, according to The New York Daily News.
Manhattan trial lawyer Mark Moody sued the city and state election bodies last week arguing that millions of New Yorkers, including Donald Trump's children, were barred from voting in the presidential primary because they had not changed their party affiliation before the October 2015 deadline.
Moody had asked the court to delay the certification of the primary election results until all affidavit ballots were counted. The primary winners were Democratic frontrunner, former secretary of state Hillary Clinton, and Republican frontrunner, billionaire businessman Donald Trump.
Election results are due to be certified on May 3.
Judge Engoron said, however, "this court still has an open mind as to whether [Moody] might ultimately prevail on the merits. So called voter suppression measures, common around the country, have no place in a true democracy."
About 3.2 million New York voters are not registered as either Democrat or Republican.
"The requirement that voters register with a party months beforehand might suppress, but does not eliminate party raiding: and in many cases may just be an unnecessary hindrance to citizens exercising the franchise at a meaningful point in the process," Engoron noted, according to The New York Post.
"All [Moody] asks is that other-wise qualified citizens be allowed to vote for a single candidate in a single primary," Engoron wrote.