FBI thwarts bomb attack on prominent Florida synagogue during Passover celebration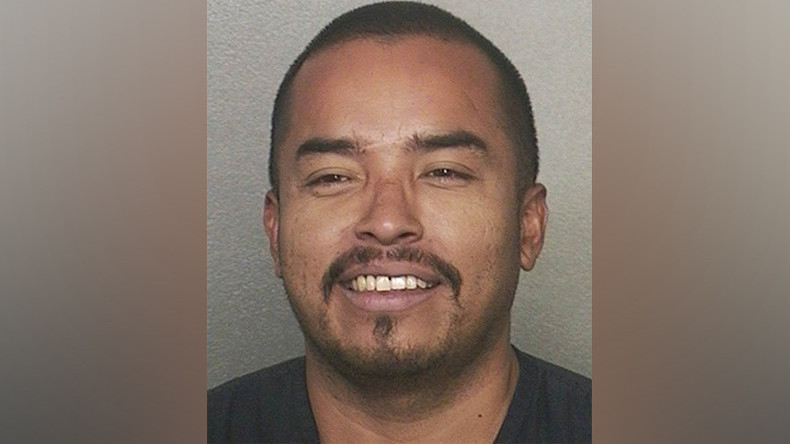 The FBI has thwarted a plot to bomb a Florida Jewish center on the last night of Passover. The suspect, who shared details of the planned attack with an informant, was arrested on his way to the synagogue carrying what he thought was an explosive.
On Monday, James Gonzalo Medina, 40, of Hollywood, Florida, was charged with attempted use of a weapon of mass destruction, which carries a potential life prison sentence. Department of Justice documents show he told an FBI informant in the run-up to the would-be attack, "I feel that I'm doing it for a good cause for Allah."
As he appeared in court for the first time, Medina, a Muslim convert, also introduced himself as James Muhammad.
"I've got a few words of my own. My name is James Medina, aka James Mohammed," the Miami Sun reported.
According to the FBI investigation, Medina has been on the fed's radar since March 2016 over his conversations about attacking a synagogue in South Florida, the agency said in a press release.
Medina told an FBI informant and another "confidential human source" that he wanted to bomb the Aventura Turnberry Jewish Center during Friday night services.
The prosecution said Monday that Medina had discussed his "interest in conducting an attack" by "obtaining a bomb he could either place under a car or throw it over the wall."
As he prepared to fulfill his plans, Medina studied the synagogue property in order to learn more about its vulnerabilities. He eventually headed to the synagogue on April 29, which marked the last day of Passover, one of the major Jewish holidays.
He was arrested while on his way to the Jewish center. At the time of the arrest, Medina carried "an inert explosive device," which he earlier obtained from the FBI informant and thought was a real device.
"The explosive device that he allegedly sought and attempted to use had been rendered inoperable by law enforcement and posed no threat to the public," the FBI said.
At first, Medina discussed a possibility of using an AK-47-style weapon to "just go in there and rampage everybody," but later decided he would "like to use the bomb."
"I'm up for it. I really am. This is no joke. This is serious, dog," Medina said on an FBI recording.
"When you put a bomb in a place like this, are you okay, you've made peace with Allah that you're fine with killing women and children and everything else," he also said in one of the recorded conversations.