Dust up at Obama dinner afterparty between US journalists (PHOTO)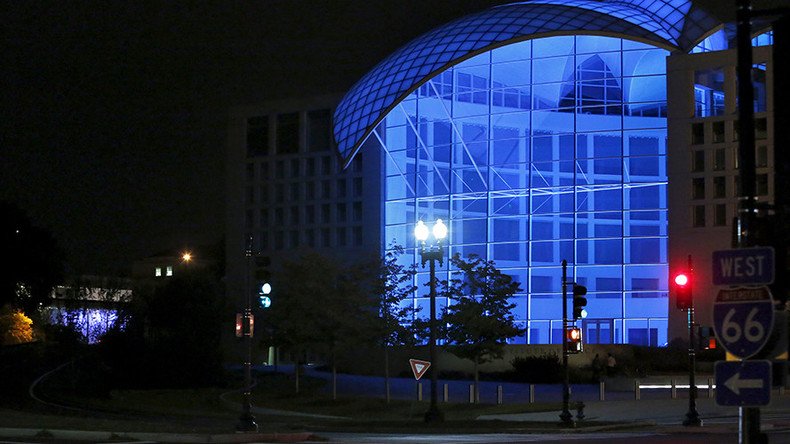 The US Institute of Peace is used to warring factions but never before has violence reached its doors, which is exactly what happened when two journalists began brawling at a Correspondents' Dinner afterparty.
http://msm.rt.com/#usa/tv/fox-newsOn Saturday, Huffington Post's Washington chief Ryan Grim sparked a bit of a melee when he confronted Fox News and 'O'Reilly Factor' correspondent Jesse Watters at the MSNBC party.
It appears the two may have forgotten that the pen is mightier than the sword as punches are alleged to have been thrown.
According to the Washington Post, the confrontation was over Huffington Post writer Amanda Terkel and an apparent run-in she had with Watters as he doorstepped her for an interview back in 2009.
Terkel has written about the interview, describing in an article how she was "Followed, Harassed, And Ambushed by Bill O'Reilly's Producer."
The bust-up happened not far from the main party hall and reportedly saw Grim try to film Watters with his camera phone.
"I approached him filming, asking him about his confrontation of @aterkel on vacation years ago. He snatched my phone," Grimm explained on Twitter.
A quick brawl seems to have then occurred with the pair having to be separated by other guest.
An image posted online by Washington Post political correspondent Dave Weigel appears to show Watters launching a fist into Ryan Grimm's chin.
Grimm had earlier been pictured enjoying the White House Correspondents Dinner at the Washington Hilton.
It is thought that the dust-up might have been captured on video, but so far (frustratingly) that hasn't been the case.
Some well-known names in the US media industry have taken to social media to joke about the fight, including Amanda Terkel herself.
Huffington Post political reporter Jason Linkins even suggested that fighting become a more regular occurrence at the president's dinner. Watters is yet to comment online.
Watters will address the issue Monday night on 'The O'Reilly Factor', a Fox News spokesperson told RT.
You can share this story on social media: