US spy court approved all 1,457 govt surveillance orders in 2015 - report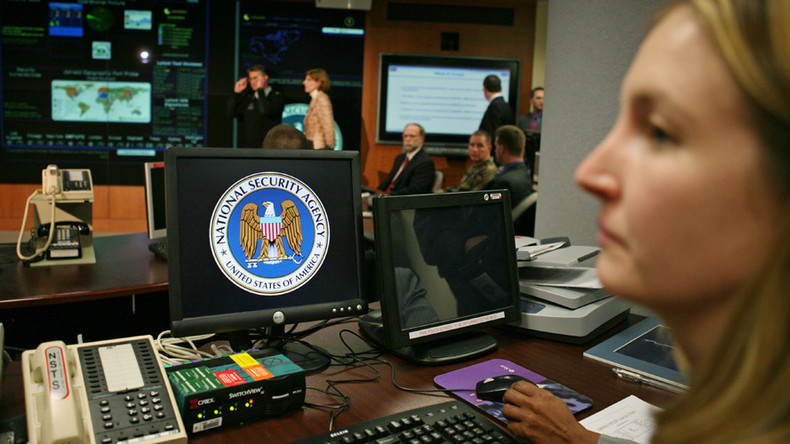 A secretive court that authorizes applications made by the US government for approval of electronic surveillance for foreign intelligence purposes didn't deny a single government request in 2015, according to a Justice Department document.
The US Foreign Surveillance Intelligence Court (FISC or the FISA Court) received 1,457 requests last year on behalf of the National Security Agency and the Federal Bureau of Investigation for authority to intercept communications, including emails and phone calls, Reuters reported, citing a Justice Department memo, which was sent to leaders of relevant congressional committees on Friday.
In 2014, the court, established by the US Congress in 1978, reportedly received 1,379 applications and rejected none.
Since its creation, the court has rejected 11 applications and approved 33,942, modifying 504 applications. Civil liberties advocates have repeatedly accused FISC of acting as a "rubber stamp" for government surveillance operations. Government officials argued that the Justice Department is careful about its applications and that sometimes orders are modified substantially by the court. FISC is composed of eleven federal district court judges who are designated by the Chief Justice of the US.
The court modified 80 applications in 2015, a huge spike from the 19 modifications made in 2014, Reuters reported.
The memo also stated that 48,642 National Security Letter (NSL) requests were made in 2015 by the FBI. NSL is a letter request for information from a third party that is issued by the FBI or by other government agencies with authority to conduct national security investigations. The FBI says it can obtain the following transactional records: subscriber information; toll billing records; internet service provider (ISP) login records; electronic communication transaction records; financial records; money transfers; credit records, and other consumer identifying information.
The majority of NSL requests made in 2015 (31,863) sought information on foreigners, regarding a total of 2,053 individuals, the memo stated, according to Reuters.
The FBI made 9,418 requests for national security letters in 2015 for information about US citizens and legal immigrants, regarding a total of 3,746 individuals.
The FBI also made 7,361 NSL requests for only "subscriber information," typically names, addresses and billing records of Americans and foreigners, regarding 3,347 different people.
In addition, the US government made 142 applications to the surveillance court for access to business records, which did not deny any of those requests, the memo said.