TSA backtracks on plan to screen passengers after flights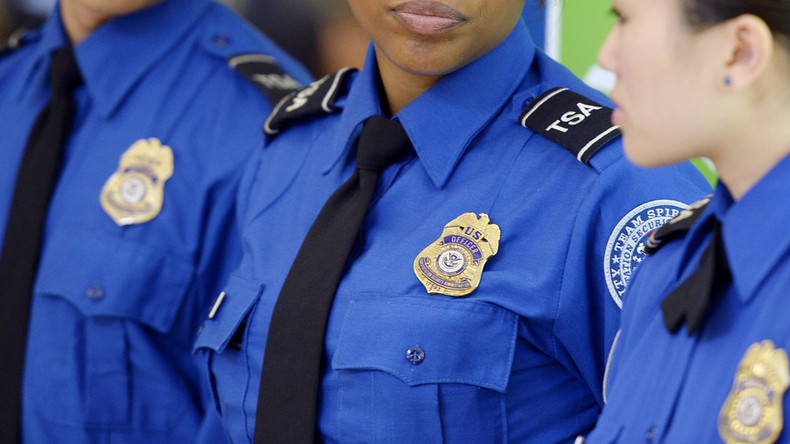 The Transportation Security Administration (TSA) has backtracked on an unusual program that would have seen passengers departing from small airports undergo security screening only after their flights landed at major hubs.
Congress blocked the policy change that would have allowed passengers at small regional airports to board flights without being screened for weapons or explosives, greatly increasing the risk of danger on flights, according to Politico.
Lawmakers expressed shock that the TSA would consider such an idea, but the agency argued that smaller airports received less traffic and that the planes involved would be much smaller than the jets used to crash into the World Trade Center in 2001.
I always get "randomly selected" for additional screening.... The TSA needs to stop targeting me I'm innocent 🙄😭

— jakè. (@Yourtypicaljake) April 26, 2016
"From a security standpoint, it makes no sense," Representative Greg Walden (R-Oregon) told Politico. The TSA had refused to put security screeners at a regional airport in his district a few months ago.
Both Walden and Senator Jerry Moran (R-Kansas) have introduced bills to prevent the TSA from carrying out the plan.
While the TSA has not commented on the program, Politico quoted members of Congress saying that at least six airports – and as many as 22 – could have been affected.
The plan was shot down at a time when a bill to increase security in airports with direct flights to the US is being heard.
TSA employees found a record 73 firearms in carry-on luggage last week, highlighting the ongoing challenge of screening passengers before they board. The previous record was 68. All but five of the weapons found were loaded.
The agency has faced criticism for failing to open all screening lines when airports are busy. TSA says it is short-staffed and struggling with a $7 billion budget that has not been increased in years.
The TSA had been attempting to focus on a risk-based strategy before a number of security failures were exposed last year, including agents failing to notice replica bombs and weapons over 95 percent of the time.
It also allowed a known terrorist to board a flight through the PreCheck screening lines, a blunder which was discovered in an audit.