City Hall brawl: Fight breaks out between Alabama councillors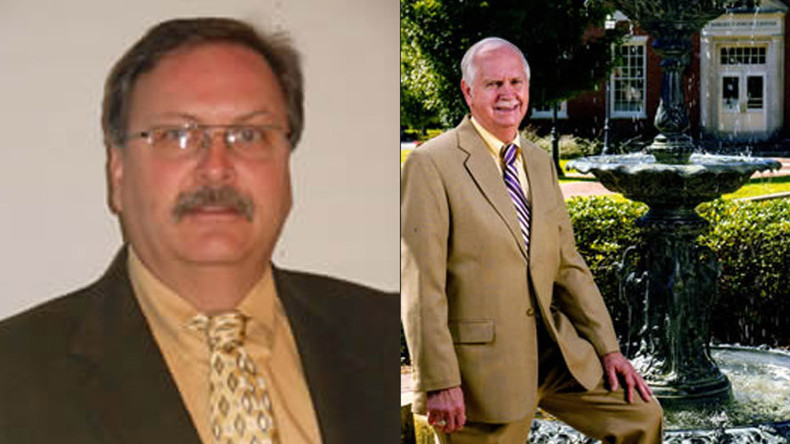 Tempers flared during a meeting of councillors in Alexander City in Alabama that ended with the Mayor and one councillor trading punches, with the even the Mayor's wife involved.
The Monday night meeting became heated when the city finances were being discussed centering around the lack of audits and the handling of millions of dollars worth of public money.
Mayor Charles Shaw and councilman Tony Goss began to argue over whether Shaw had tried to fire the city's finance director, Sandra Machen, as she was, Goss claimed, "on to something he [Shaw] doesn't want her on to."
The argument then pivoted to disparaging remarks that had been made about Shaw by Goss in an email, according to the Alex City Outlook.
This saw Goss then branding the mayor "a dictator" while Shaw responded with calling Goss "a liar".
As another councilman attempted to bring the meeting to a close, the situation turned physical with both Goss and Shaw punching each other.
Goss is said to have then sworn at Shaw's wife, which further angered the Mayor.
"If he cusses at my wife, I'll hit him again," said Shaw, according to AL.com.
Goss claims that even Shaw's wife and a friend kicked him during the spat while others tried to break up the fight.
The police were eventually able to separate Goss and Shaw with the latter having to be put in a headlock to be pulled away.
It's reported both Shaw and Goss were treated in a local hospital for minor abrasions with Goss understood to have filed an official complaint with police over the incident.
The councilman told AL that if one "positive" came out of the argument, it's that it gave him his new campaign slogan: "I'll fight for you."