'Highway robbery': OK police seize $53k of funds for Thai orphanage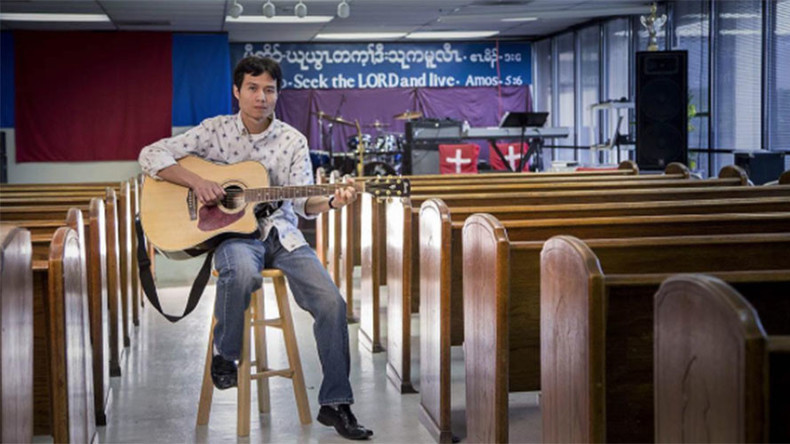 After being accused of "highway robbery" for seizing over $53,000 from a Christian rock band fundraising for a Christian school in Burma and an orphanage in Thailand, police in Oklahoma have been forced to backtrack on felony charges they had initiated against the man safeguarding the money.
Eh Wah, a native of Burma but a US resident since the mid-2000s, was stopped by police in Muskogee County on February 27 for a broken taillight but it quickly became more than a routine traffic stop.
When a police K-9 sniffed a "positive alert" on Wah's car, the vehicle was searched. It was then that officers discovered $53,234 in cash in various travel bags, gift bags and envelopes.
According to the nonprofit advocacy group Institute for Justice (IJ), who took the case against the police, Wah told officers that the money had been raised during the course of a five-month US tour with the band Klo & Kweh Music Team and as the band's tour manager, it was Wah's responsibility to mind the cash.
Although the 40-year-old explained that the money was being raised for a Christian liberal arts college in Burma and an orphanage in Thailand, police refused to accept the claims and brought Wah in for questioning.
Wah was released without charge after six hours but police kept all the money stating that it came from "drug proceeds," even though no evidence of drugs or drug paraphernalia was ever discovered in the car.
On March 11, police then issued a 'Notice of Seizure and Forfeiture', which forms part of the state's civil forfeiture laws which allow enforcement officials to keep the money they seize unless the accused can prove their innocence.
The situation then worsened on April 5 with Muskogee County issuing a warrant for Wah's arrest for the crime of "acquir[ing] proceeds from drug activity, a felony."
Police pointed to the dog's alert, Wah's "inconsistent stories" (which IJ say were "likely due to Eh Wah's imperfect English") as well as stating that Wah was "unable [to] confirm that the money was his".
"Muskogee County law enforcement is using civil forfeiture to literally take money from orphans and refugees," IJ Attorney Dan Alban said in a statement on Monday, describing the charges filed against Wah as "completely bogus."
Following the release of IJ's statement on Monday, however, it emerged that the Muskogee County District Attorney had backtracked on the civil and criminal charges being brought against Eh Wah.
DA Orvil Loge explained that after meeting "with the officers" it was decided that the legal team "would not be able to meet the burden of proof in the criminal case and in the civil case," reports the Washington Post.
It's understood a check will be issued to Eh Wah returning all monies owed.
"This was an experience that no one should ever have to live through," said Wah. "It felt like something that would happen in a third-world country, but not in the United States. I'm just so happy that this is over."
"The intense public scrutiny generated by this outrageous case led to justice being served," said Alban. "Unfortunately, civil forfeiture laws allows property to be seized from innocent people every day in this country."
"Muskogee has no excuse for this gross miscarriage of justice... It should have never come to this. This is a clear-cut case of abuse of power," he added.