Michigan police tracking social media to keep tabs on Flint water crisis chatter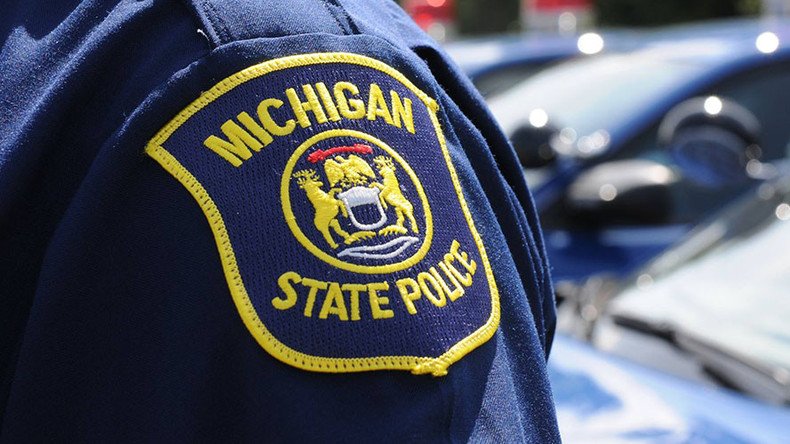 State police in Michigan have been conducting online surveillance to track social media discussions related to the Flint water crisis, even attempting to press charges against one man over a Facebook post, new emails released by the state show.
Although being reported by Michigan Live only now, the revelation initially came from an April 15 document dump by the administration of Michigan Governor Rick Snyder. The governor promised to release emails related to the lead contamination of Flint's water after the state came under intense criticism for its responsibility in the crisis.
According to one of the roughly 127,000 emails that were released, an analyst at the Michigan State Police Intelligence Operations Center said she was in assigned to oversee social media networks like Facebook and Twitter for discussions about the situation in Flint. She highlighted an alleged Facebook post by a Copper City, Michigan man who criticized the government's response to Flint.
"It's time for civil unrest. Burn down the Governor mansion, elimionate (sic) the capitol where the legislators RE-INSTATED the emergency dictator law after the PEOPLE voted it down, and tell the Mich (sic) State Police if they use military force, we will return with same," the post reportedly read.
The analyst emailed the MSP's intelligence commander and another commander in the Upper Peninsula about what was called a potentially threatening statement, MLive reported. She asked the UP commander to find out the author's location and to initiate criminal proceedings against the individual.
The man responsible for the post was reportedly under probation for a 2015 incident involving an armed standoff with law enforcement, which claimed he threatened government employees.
Ultimately, no charges were filed against the man.
MSP spokesperson Shanon Banner acknowledged that information collected online is shared with others in the department as well as other agencies that may be affected, MLive reported. However, Banner would not comment on any specific incidents or investigations.
"In the interest of protecting our residents, the MSP monitors any incidents that have the potential to result in criminal activity and/or violence," Banner said.
The situation in Flint became a national issue drawing commentary from around the nation after the state government acknowledged that the city's water was contaminated with lead and exposed children to poisoning. Lead is a neurotoxic that can cause permanent brain damage in children and also have negative consequences for adults. Flint's water became contaminated after state-appointed emergency managers tapped a local river as a drinking source but failed to ensure it was properly treated.
You can share this story on social media: