Bernie Sanders on Hillary Clinton's heels ahead of crucial Indiana primary – polls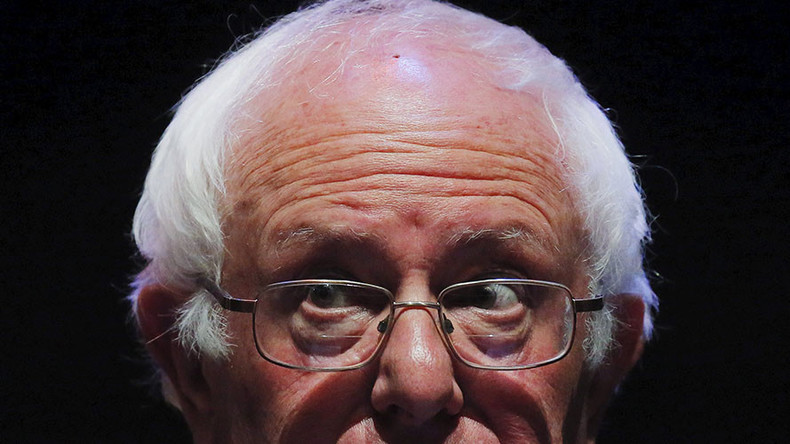 Polls show Democratic presidential hopeful Bernie Sanders has nearly caught up with rival Hillary Clinton in the Hoosier State just a little over a week ahead of the pivotal Indiana primary, where 83 delegates will be up for grabs.
Two separate surveys released on Friday reveal Sanders and Clinton locked in a close race for Indiana, with elections there slated for May 3.
After winning big in New York this week, Clinton is holding onto a slim lead over Sanders in the Midwestern state. According to a Fox News poll, Clinton is backed by 46 percent of likely Democratic primary voters, while Sanders' supporters amount to 42 percent. The results are based on the responses of 1,205 people polled from April 18 to 21.
Read more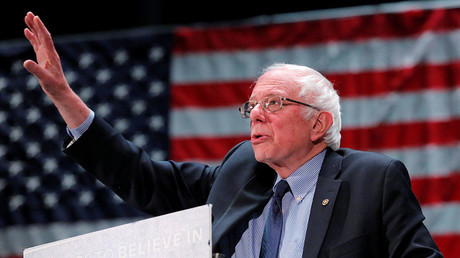 Conducted over a similar time period, the first statewide poll conducted by WTHR/Howey Politics also has Clinton ahead of Sanders by only three percentage points – 48 to 45.
However, Sanders defeats Clinton when it comes to favorability ratings.
The WTHR/Howey Politics poll showed Sanders' favorability among Democrats stands at 56 percent, topping Clinton's rating of 41 percent. Sanders also has an advantage when it comes to favorable versus. unfavorable ratings, with 73 percent seeing him favorably compared to 18 percent that consider him unfavorable, whereas Clinton has a 68 to 28 percent favorable versus unfavorable score.
The two poll results also reveal that Clinton is preferred by voters aged 45 and over, most of whom are women. Furthermore, the WTHR/Howey Politics survey indicates that the former secretary of state enjoys more support than Sanders among women at least 55 years old. The Vermont senator, however, beats Clinton in terms of favorability with women from 18 to 54 years old.
The Fox News poll also shows that Sanders is the pick among voters younger than 45.
"It's all about age and gender," Daron Shaw, a Republican pollster who conducted the Fox News poll with Democratic Pollster Chris Anderson, told Fox News. "As we move away from the South, blacks have been less critical for Clinton's success and women have become more important."
Sanders currently holds 1,191 delegates compared to Clinton's 1,930.
In the Republican camp, Donald Trump leads with the support of 41 percent of Indiana Republicans, while Ted Cruz trails with 33 percent and Ohio Governor John Kasich with 16 percent.
The May 3 primary will be crucial for both parties' candidates, as Indiana offers 83 Democratic and 57 Republican delegates, more than any other primary next month.