'Total entrapment': NYPD targets minority shops for stings, warrantless searches – report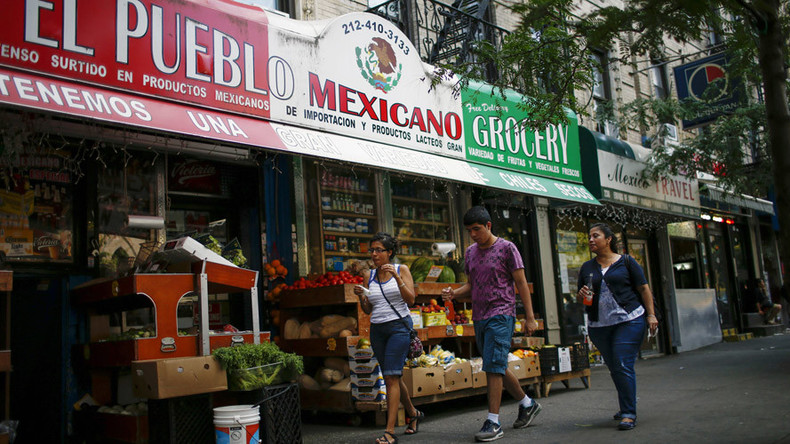 Businesses owned by minorities in New York City are being targeted by police stings and essentially forced to pay large fines, allow warrantless searches, and establish security systems that grant authorities unlimited access, according to a new report.
The law allowing the New York Police Department to take such significant action against businesses is known as "nuisance abatement," which permits police to take aim at the locations where illegal activity has taken place. It was originally meant to be deployed against prostitution in Times Square, but a joint report from ProPublica and the New York Daily News found officers are now using it against small shops.
In one case, an undercover officer entered a laundromat and convinced a customer to purchase stolen Apple products. The individual was arrested and had no connection to store owner Sung Cho, but seven months later police returned to the business and threatened to shut it down if Cho did not agree to pay a $2,000 fine, set up cameras that the NYPD could have unfettered access to, and permit officers to conduct warrantless searches.
Read more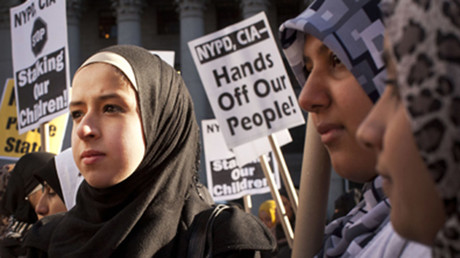 The core of the NYPD's argument against Cho was that people were using his store to "facilitate criminal possession of stolen property." However, Cho said he was never told about the sale of stolen Apple products, nor about other allegations that people were buying stolen goods in his store.
"They say that I facilitate these activities, prove me so. How did I facilitate these things?" Cho told the Daily News. "In my view it was total entrapment."
According to the report, businesses in minority neighborhoods were the subject of about 90 percent of all nuisance abatement actions. When the NYPD targets a business for these cases, they can request a judge's order that could close the business until the case is closed, and judges approved this request 70 percent of the time. Many times, police filed these requests on Thursdays or Fridays, meaning business would be forced to close for entire weekends and causing more financial harm to store owners.
While owners could fight the police accusations, if their store is shut down it will remain closed until the case is over, meaning that they won't be earning any money as the issue drags on.
Also concerning for owners, though, is that if they agree to the NYPD's demands, any further accusations of wrongdoing could allow police to levy additional, more expensive fines and automatically shut down the business anyway.
Most of the nuisance cases – about 58 percent – involved allegations that a business sold alcohol to underage customers. Yet the ProPublica report found that stores in minority neighborhoods were more likely to be hit with accusations even if the area was not known to have more alcohol violations than other precincts. Between 2013 and 2014, there were 54 alcohol violations reported to state liquor authority in East Harlem, comprised mostly of Hispanics, while there were 59 reported in East Village, a mostly-white area filled with college students.
When it came to nuisance abatements, though, there were 32 filed in East Harlem and only five in East Village.
In response to the joint report, NYC's top lawyer, Zachary Carter, there would be a review of current policy, but he also defended the law.
"The commercial nuisance abatement program, which has proven effective in closing down illegal clubs where violence occurs and illegal drugs such as K2 are sold, has enjoyed widespread support from affected communities and their elected representatives," he said.
Letitia James, the city's public advocate, said the report shows "selective enforcement" and "a form of legal harassment and coercion."