Soda theft escalates into altercation, felony charges for teen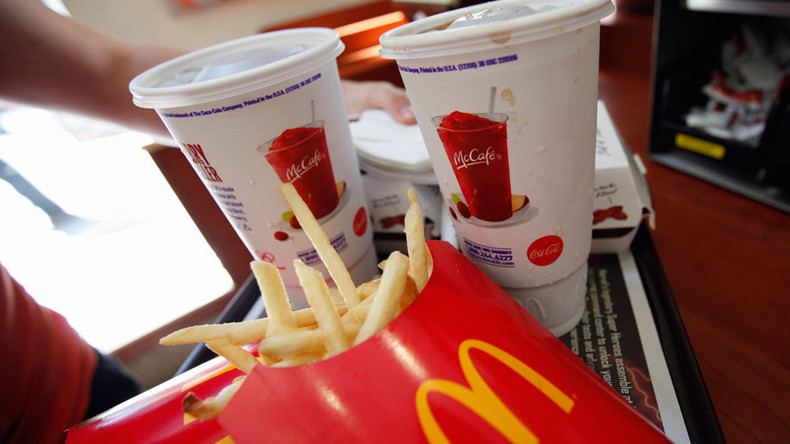 A confrontation between an 18-year-old and the manager of a McDonald's over a $1.49 stolen soda ended with the young man hitting the manager with his car – not once, but twice. The alleged soda bandit now faces felony robbery charges.
Cody Morris and two friends attempted a classic switcheroo at a McDonald's in Springdale, Arkansas on Monday. All three were in Morris' car when they ordered free large-size cups of water from the drive-thru window, walked into the store, dumped the water and filled their cups with soda, KHBS reported.
The manager at the McDonald's recognized the trick and told the suspects to return the sodas. He claims that only Morris did not, which resulted in a scuffle after the teenager walked out and got into his car to drive away.
The manager and employees attempted to stop the group from driving away by blocking the car from behind. The police report states that the car was put into reverse, hitting the manager, who then attempted to remove the keys from the ignition before being struck by Morris on the hand and then hit again by the vehicle.
The valiant soda-avenging manager reported the altercation to the police who tracked Morris' car to a bowling alley and arrested him.
There is no word on the severity of the manager's injuries. However, Morris is currently facing one charge of felony robbery, which could carry up to six years of jail time and/or a fine of up to $10,000.
"The theft became a robbery when the alleged suspect allegedly used force to resist apprehension by the store employees," the Springdale Police Department wrote on its Facebook page.
Morris probably should have just paid the $1.49.