No jail time for former NYPD officer for killing unarmed black man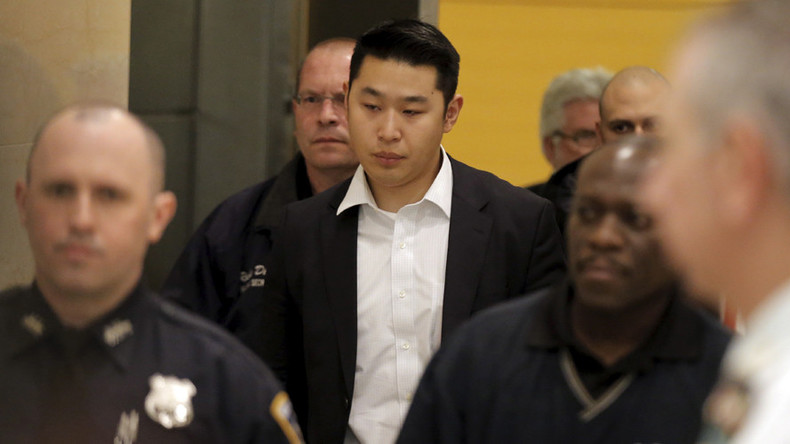 Former NYPD officer Peter Liang will not face jail time for fatally shooting an unarmed man, a judge ruled on Tuesday.
Judge Danny Chun reduced Liang's manslaughter conviction to criminally negligent homicide, sentencing him to five years of probation and 800 hours of community service.
Liang was patrolling a housing project in Brooklyn when he fired his gun in a stairwell in November of 2014. The bullet ricocheted off a wall, killing Akai Gurley, who was standing in the stairwell. Liang maintains he fired the gun accidentally.
Liang was convicted of second-degree manslaughter by a jury in February, and the NYPD fired him after the verdict. Liang had been a cop for 18 months at the time of the incident.
As the verdict was read in court, Gurley supporters began to cry, Reuters reported. The case led to protests over the excessive use of force by police officers against black people. While there have been a number of high profile police shootings involving unarmed minorities, in this case, Liang was not accused of purposely killing Gurley, a 28-year-old father of a 2 year old.
Supporters of both Liang and Gurley, as well as the latter's family, gathered outside the court.
District Attorney Ken Thompson said he will appeal the decision, issuing a statement saying he had prosecuted Liang for manslaughter "because the evidence established that his conduct was criminal and the rule of law demanded that he be held accountable for his actions in taking Akai Gurley's life."
Thompson said the former officer was found guilty by a jury, "the voice of the Brooklyn community," and the DA "respectfully disagree with the judge's decision to reduce the jury's verdict."
Criminally negligent homicide refers to a crime in which the defendant fails to perceive the risk involved in their actions, as opposed to manslaughter which applies to crimes where the defendant understood how dangerous their actions were, but carried them out anyway.
Liang told the court he was unaware that the bullet had hit anyone until he saw Gurley's girlfriend trying to revive him. Neither Liang nor his partner performed CPR on Gurley.