Public transit in Beverly Hills may soon be driverless, program unanimously approved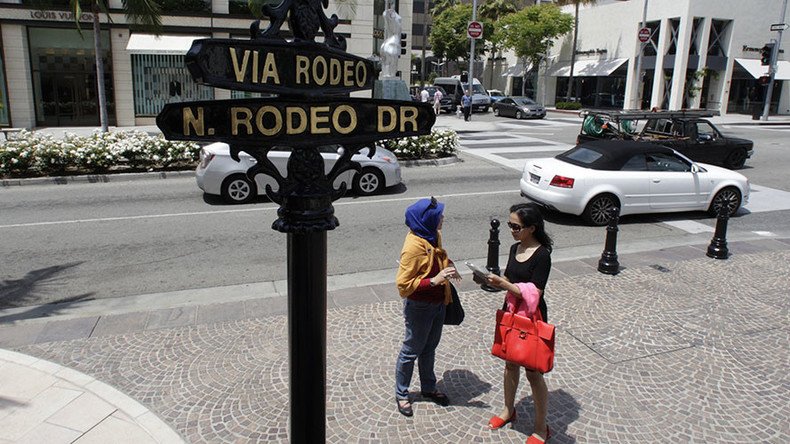 An uncontested vote by the Beverly Hills City Council could guarantee a chauffeur for all residents in the near future. However, instead of a driver, the newly adopted program foresees municipally-owned driverless cars ready to order via a smartphone app.
Also known as autonomous vehicles, or AV, driverless cars would appear to be the next big thing not only for people, but local governments as well – if the Beverly Hills City Council can get its AV development program past a few more hurdles, that is. The technology itself has some challenges ahead as well.
In the meantime, the conceptual shuttle service, which was unanimously approved at an April 5 city council meeting, is being celebrated.
"This is a game-changer for Beverly Hills and, we hope, for the region," Mayor John Mirisch said in a statement. "Beverly Hills is the perfect community to take the lead to make this technology a reality. It is now both feasible and safe for autonomous cars to be on the road."
Naming Google and Tesla in its press release, Beverly Hills must first develop a partnership with a manufacturer that can build it a fleet of unmanned cars. There will also be a need to bring in policy experts. All of these outside parties will have a chance to explore the program's potential together at an upcoming community event.
The Wallis Annenberg Center for the Performing Arts will host a summit this fall that will include expert lectures, discussions, and test drives. Er, test rides.
Already in the works for Beverly Hills is a fiber optics cable network that will, in addition to providing high-speed internet access to all residents and businesses, one day be an integral part of a public transit system that runs on its users' spontaneous desires.
Obviously, Beverly Hills has some money on hand for the project, and it is also an ideal testing space as the city takes up an area of less than six square miles. Another positive factor is the quality of the city's roads, which exceeds that of most in the greater Los Angeles area, not to mention California and the whole United States.
"It can't find the lane markings!" Volvo's North American CEO, Lex Kerssemakers, complained to Los Angeles Mayor Eric Garcetti last month, according to Reuters. "You need to paint the bloody roads here!"
Whether lanes are marked or signs are clear has made a big difference in how successfully the new technology works.
Unfortunately, the US Department of Transportation considers 65 percent of US roads to be in poor condition, so AV cars may not be in the works for many Americans living outside of Beverly Hills quite as soon.
You can share this story on social media: