Only 6% of Americans trust the media – survey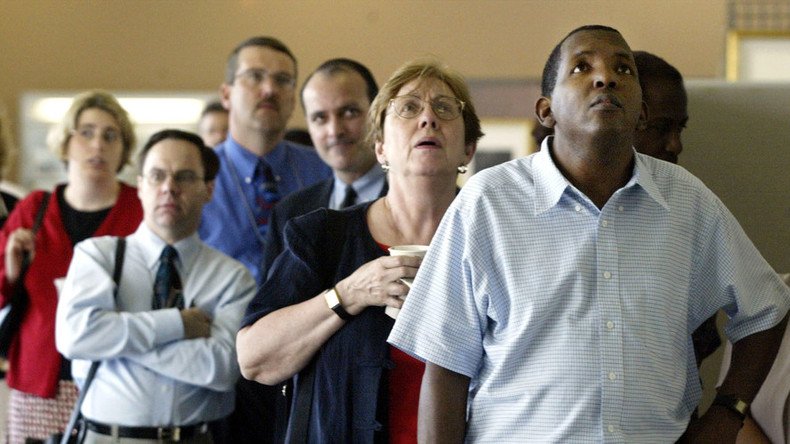 As accusations of bias fly during an election year, a new report shows that Americans have serious misgivings about the media, with only six percent saying they have "a great deal of confidence" in the press.
A survey of more than 2,000 adults released on Sunday showed that trust in the media has dipped to dramatically low levels. About 52 percent of respondents said they have "some confidence" in the press, while 41 percent said they have "hardly any confidence."
"Over the last two decades, research shows the public has grown increasingly skeptical of the news industry," the report from the American Press Institute reads. "The study reaffirms that consumers do value broad concepts of trust like fairness, balance, accuracy, and completeness. At least two-thirds of Americans cite each of these four general principles as very important to them."
According to the study, most people couldn't name a specific instance that damaged their confidence in the media, but about 40 percent could remember a case, generally involving a report that turned out to be inaccurate or was perceived as biased, which caused them to lose their trust.
"The most important thing that news organizations can do is be accurate, and while we know that is a high value, this study reinforces that," Margaret Sullivan, public editor of the New York Times, told the Associated Press.
The most essential quality for media institutions is accuracy, with 85 percent of respondents saying it's extremely or very important for them to get the facts straight. Seventy-six percent said that timeliness is critical.
While social media has changed the way many people encounter news, it's not necessarily for the better. Although 87 percent said they receive news via Facebook, for example, only 12 percent said they trust it "a lot or a great deal." The social network with the highest trust rating was LinkedIn, and even then the level confidence was only 23 percent.
While the report didn't point out any specific recent instances that have led to the erosion in public trust, the AP pointed to a Rolling Stone article on a campus rape that received widespread coverage in the US, but ultimately had to be retracted. It also highlighted inaccurate reports on the Supreme Court's first ruling upholding Obamacare.
There have also been accusations of biased coverage of the current presidential campaigns, especially with respect to outsider candidates such as Donald Trump and Vermont Senator Bernie Sanders.
The American Press Institute report comes in the wake of a September 2015 Gallup poll which found that only 7 percent of Americans have a great deal of trust in the media, with about 33 percent saying they had a fair amount, and 60 percent claiming they had either little or no trust in the media.
You can share this story on social media: