300 arrested at Democracy Awakens protest against money in politics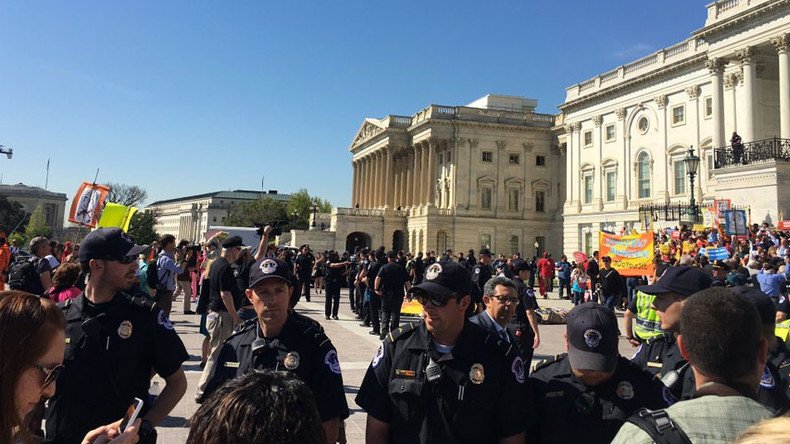 About 300 arrests were made at the Democracy Awakens protest at the US Capitol, police confirmed. Officers made at least three warnings before detaining people, who are calling on Congress to get money out of politics and restore the Voting Rights Act.
The latest protest comes after a week of Democracy Spring demonstrations on the Capitol steps. The demands of the two sets of rallies are very similar.
Those who have been detained chose to be arrested. Capitol police issued three warnings before beginning to round people up.
The day began with a march from nearby Columbus Circle, in front of Union Station, to Capitol Hill. It is supported by unions, the National Association for the Advancement of Colored People (NAACP), Ben & Jerry's ice cream, environmental groups and everyday Americans.
Approximately 300 people were arrested, including NAACP President Cornell Brooks and Ben & Jerry's co-founder Ben Cohen.
The last of the protesters has been released from the pens set up by the Capitol police.
You can share this story on social media: