Dazed and confused: Police tranquilize mountain lion prowling LA school (VIDEO)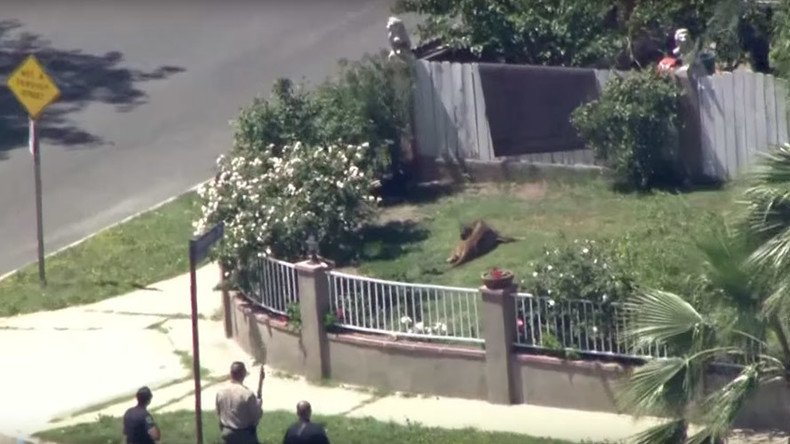 A mountain lion was the subject of an intense police chase Friday, after it mistook a California school campus for a hunting ground.
The large cat made the error of prowling too close to John F Kennedy High School, Granada Hills, resulting in police tracking it from the property and trapping the animal.
The San Fernando Valley school lies not far from the cougar country of Angeles National Forest and was forced into lockdown over the incident, reported KTLA 5.
Managing to evade capture by high-tailing it over a wall, the puma can be seen in news helicopter footage eventually being cornered in a residential area by a dozen police officers.
With their guns drawn, the officers appear to sedate the animal with a tranquilizer dart causing it to roll around on the front lawn of a nearby home.
Los Angeles Police Department posted on Twitter that the lion scare had been brought to a safe conclusion by staff from the California Department of Fish and Wildlife.
Identified as a 110 pound male, the three-year-old lion was later released back into the wild, a little groggy but at least away from humans.
You can share this story on social media: