Upskirt season: Warnings issues over creepy cameras as springtime hits the Big Apple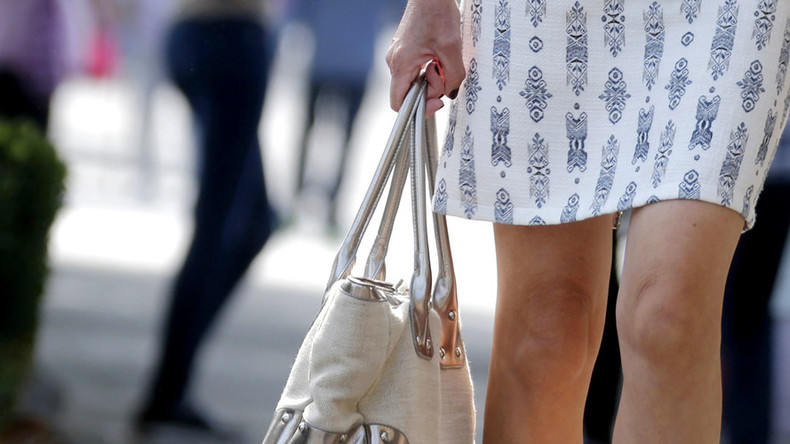 New York's unseasonably warm weather in March brought out the hottest summer outfits as well as technology-enabled creepers and peepers.
The Manhattan District Attorney's office is warning that "upskirt season" has started early this year after five men were arrested in the space of just three days for taking pictures of women from criminally-low angles.
While watching where you step is always a good rule in the city of rats and potholes, more vigilance is required for selfie sticks pointed in the wrong direction or shoes that have an extremely shiny button.
District Attorney Cyrus Vance Jr launched a social media campaign to raise awareness about upskirting in a bid to combat the growing crime:
"This is a serious crime with serious consequences," said Vance in the statement. "These are not victimless crimes, but damaging invasions of privacy, and so-called 'upskirters' will be prosecuted to the fullest extent of the law."
READ MORE: 'No expectation of privacy': Voyeur charges dropped against upskirt photographer at Lincoln Memorial
The campaign includes tips on what to do if you're targeted and areas frequently used by "upskirters" like Times Square and Grand Central Station.
While most crimes are carried out with an everyday smartphone, "upskirters" are becoming increasingly advanced with their invasive technology. Cameras can also be hidden in newspapers, hats, jackets, buttons, shoes, and bags.
Seized devices often have photos and videos of multiple women. One suspects had two dozen, according to the DA's office.
If caught, upskirters face a felony charge of unlawful surveillance that carries a prison sentence of up to four years - and a potential sex offender registration.
READ MORE: Fear of flying: Sex offenders push back against having unique passports
Suspects could face additional charges if they shared the images online with their little creeper friends.
The body parts usually captured by such cameras can now be easily viewed on premium cable channels like HBO, like the recent episode of Girls and Lena Dunham's "upskirt" moment.
Oh god I'm still so awkward thinking about Hannah pulling a basic instinct on GIRLS ... why Lena why 😱🙈 @lenadunham

— Andie (@AndreaMarCar) April 5, 2016