Can you hear them now? 40k Verizon workers go on strike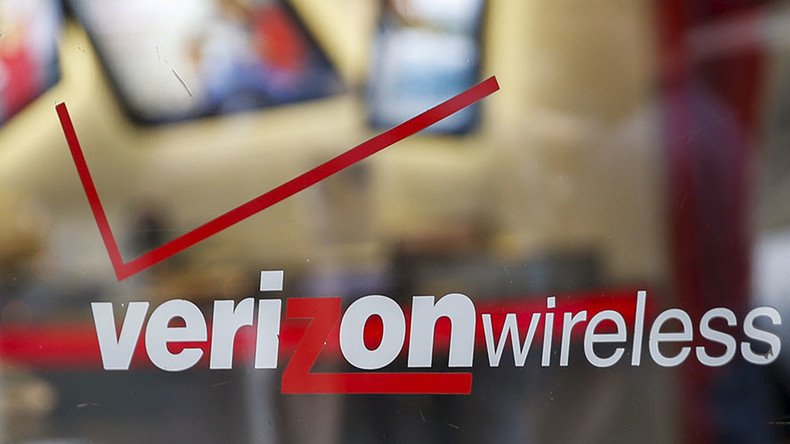 More than 39,000 workers at one of the largest US telecoms have gone on strike, protesting Verizon's intentions to move jobs offshore, cut benefits and pay low wages. The strikers have been endorsed by Democratic presidential contender Bernie Sanders.
The walkout started at dawn on Wednesday, affecting wireline operations such as phones and internet services across the Northeast, from Virginia to Massachusetts. Keith Purce, president of the Communications Workers of America (CWA) Local 1101 in New York, told AP, adding the workers were prepared to stay out for "as long as it takes."
Though Verizon made $5.4 billion in profits over the past three months alone, the company wants to "gut job security protections, contract out more work, offshore jobs to Mexico, the Philippines and other locations and require technicians to work away from home for as long as two months without seeing their families," the union said in a statement announcing the strike.
Senator Bernie Sanders (I-Vermont), who is campaigning for the Democratic presidential nomination, endorsed the union's demands on Tuesday and visited a picket line in New York on Wednesday.
"What you are saying is that at a time when multinational corporations are making record profits, they should not be demanding cutbacks in workers' health care, in workers' pensions or workers' wages," Sanders said in Buffalo, New York on Tuesday. "And they sure as hell should not be sending calling centers to the Philippines and other countries."
Verizon executives shrugged off the strike, saying they had trained 10,000 non-union employees over the past year to fill in for their union colleagues in case of a strike. The company employs more than 170,000 people overall.
"We are very prepared," Verizon's chief administrative officer Marc Reed told the Washington Post. "Out of the last four contract cycles, 50 percent of the time we've had a work stoppage. Some have been long, some have been short."
Union workers point out that their trained replacements will cover only a quarter of the striking workforce, so the stoppage will definitely affect Verizon's ability to handle customer calls, installations and repairs.
Sanders' rival for the Democratic nomination, Hillary Clinton, joined strikers on Wednesday afternoon. Other than a statement condemning Verizon's stance, the former secretary of state had remained quiet on the protest. However, the telecom company paid Clinton a $225,000 honorarium for a May 2013 speech, according to her tax records. On top of that, Verizon also donated between $100,000 and $250,000 to the Clinton Foundation, the nonprofit reported.
Meanwhile, Verizon CEO Lowell McAdam took to LinkedIn to blast Sanders' involvement in the strike, accusing the Vermont senator of getting his facts wrong. He also called on Sanders to "show me a company that's done more to invest in America than Verizon."
"'Feeling the Bern' of reality yet, Bernie?" he added.
McAdam earned $18.3 million in compensation in 2014, according to Bloomberg, a 16 percent increase from the previous year.
Created by the Justice Department's 1982 bust-up of the Bell telephony monopoly, the company was long known as Bell Atlantic. In 2000, after a merger with GTE, the combined company was renamed Verizon – a mash-up of the Latin word for truth ("veritas") and "horizon." By 2014, Verizon Communications had become the largest wireless service provider in the US.
You can share this story on social media: