Lost in space no more: NASA back in touch with Kepler telescope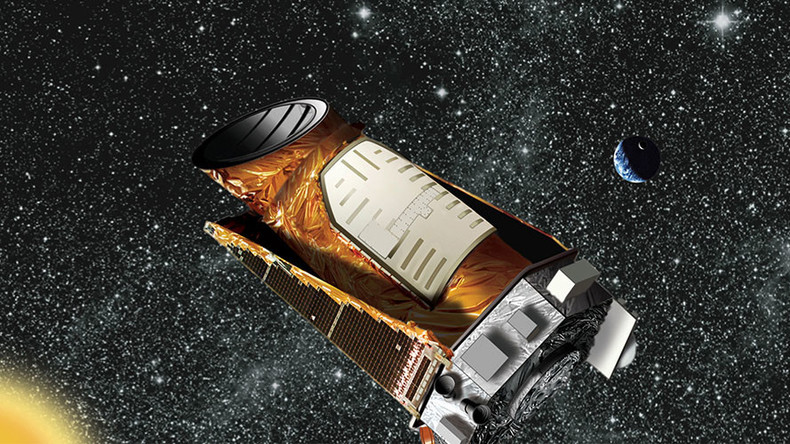 NASA has managed to re-establish contact with the Kepler space telescope, after several nail-biting days of attempting to figure out why the deep-space observatory slipped into emergency mode.
Contact with the telescope was lost on April 7, just before it was supposed to begin its 'Campaign 9' mission to observe the galactic center. Kepler went into Emergency Mode (EM) and engineers at NASA's Ames Research Center in California had to commandeer the entire Deep Space Network to try to get it back under control.
Announcing that Kepler was recovered from emergency mode, mission manager Charlie Sobeck thanked the Deep Space Network and "NASA's other missions that surrendered their scheduled telemetry links in order to provide us with the resources needed to protect the Kepler spacecraft."
Sobeck also thanked the "the outpouring of support from the mission's fans and followers from around the world."
Read more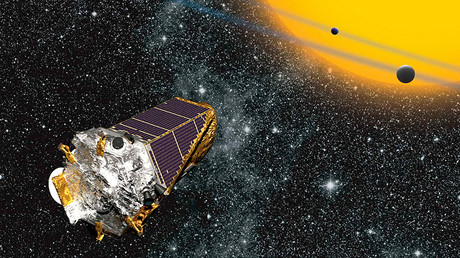 "Everything that happens beyond the moon comes through the Deep Space Network," Emily Lakdawalla, senior editor at the Planetary Society, told Motherboard. The three main ground stations – in California, Spain and Australia – are spaced about 120 degrees in longitude apart, ensuring that NASA can talk to its spacecraft around the clock, Lakdawalla added.
Devoting all of Deep Space Network's resources to the Kepler meant interrupting communication with other probes, such as the Saturn-orbiting Cassini or New Horizons near Pluto.
Named after 17th-century German astronomer Johannes Kepler, the space telescope was launched in 2009, with the mission of finding earth-like planets in other star systems. It trails the Earth around the sun at a distance of approximately 75 million miles (120 million km) away.
After two of the reaction wheels broke down by March 2013, NASA changed the mission to searching for habitable planets near smaller 'red dwarf' stars. By January 2015, Kepler had found more than 1000 confirmed planets in over 400 star systems.
Just before the telescope went into emergency mode, it was supposed to realign itself towards the galactic center as part of a mission called Campaign 9. The opportunity for observation will end on July 1, when the center of Milky Way will no longer be viewable from the telescope's vantage point, the mission manager noted.