'Severe punishment': Porn site cuts service to North Carolina over its LGBT law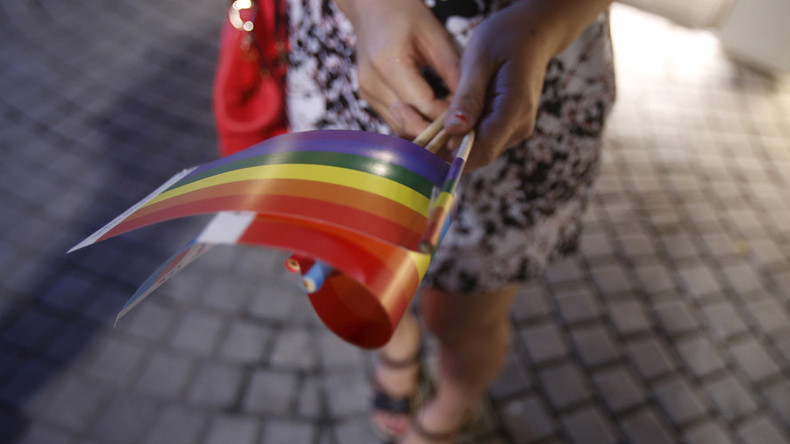 Popular porn site XHamster.com has blocked North Carolina users from viewing its content. The denial of service is a protest over the state's recent passage of a measure that prevents cities and counties from passing LGBT anti-discrimination rules.
"We have spent the last 50 years fighting for equality for everyone and these laws are discriminatory which XHamster.com does not tolerate," XHamster spokesman Mike Kulich said in an official statement sent to The Huffington Post.
The company said it started denying service to anyone from North Carolina from 12:30pm Monday. Users with a North Carolina IP address just see a black screen on their computer instead of porn. The website plans to replace the black screen with a petition for porn enthusiasts to demand the repeal of the law.
XHamster said the ban will stay in place until state lawmakers repeal the House Bill 2 that passed on March 23, that effectively prevents cities and counties from passing rules that protect LGBT rights.
The bill was in response to the Charlotte City council passing an ordinance that allowed transgender people to use bathrooms in restaurants, hotels, and other public spaces that corresponds with their identified sex, and prohibited discrimination based on sexual preference or gender identity.
XHamster said they will replace the black screen with a petition for North Carolina porn buffs seeking a repeal of the law.
"Judging by the stats of what you North Carolinians watch, we feel this punishment is a severe one. We will not standby and pump revenue into a system that promotes this type of garbage. We respect all sexualities and embrace them," the statement added.
Kulich told the Huffington Post their statistics show that North Carolinians are more open minded about their porn than their laws.
"Back in March, we had 400,000 hits for the term 'Transsexual' from North Carolina alone," he said.
"People from that state searched 'Gay' 319,907 times," he added.
The porn site joins a growing list of entertainers and companies refusing to do business in North Carolina, including Bruce Springsteen, who canceled his Sunday concert at the Greensboro Coliseum.
Springsteen said his cancellation was "the strongest means I have for raising my voice in opposition to those who continue to push us backwards instead of forwards."
Joining Springsteen was Bryan Adams who announced he was canceling his Thursday performance in Biloxi, Mississippi in protest over the state's new law, according to The Guardian.
Adams said in a statement posted to his Instagram account that he could not "in good conscience" perform in a state where "certain people are being denied their civil rights due to their sexual orientation."
The Mississippi law allows religious groups and some private businesses to refuse service to gay couples. Governor Phil Bryant signed the measure on April 5 amid opposition from equal rights groups and businesses, and will take effect on July 1.
Also on Monday, 95 Mississippi writers joined the protest, including John Grisham and Donna Tartt, according to the Guardian.
Speculation is mounting whether other artists will follow suit. Due to perform in North Carolina soon are Beyonce, Justin Bieber, Pearl Jam and prominent LGBTQ activist, Cyndi Lauper.
A similar backlash occurred against Indiana last April when lawmakers passed a new religious freedom law which allowed any person or corporation to cite their religious beliefs as a defense when sued by a private party. That measure led to a national outcry and protest.
Governors from Connecticut and New York issued executive orders to ban state-funded travel to Indiana, and their criticism was echoed by companies such as NASCAR who were critical of the state for discrimination.