TrUmpFC: Another Trump rally, another fight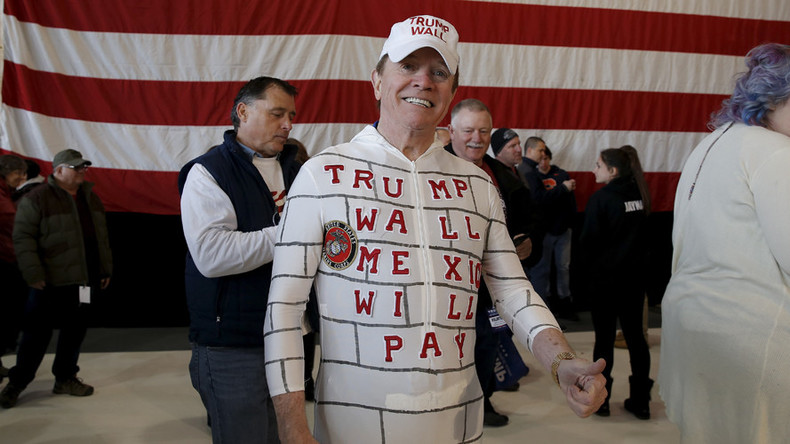 Another fight broke out at a rally for presidential candidate Donald Trump as he took Albany, New York by storm on Monday at the Times Union Center, where Trump supporters, and protesters alike, lined up as early as at 7:30am for the 7:00pm rally.
The Times Union Center can hold as many as 17,000 people. Unfortunately, not everyone in the packed hall got along. A video filmed by Kate Seckinger of the Daily Gazette captured an African American man booing Donald Trump supporters and being shoved in the face in retaliation.
Albany is home to 37,915 registered Republicans and 3,249 Conservatives, according to the New York State Voter Enrollment. The Times Union reported that 13 people lined up for the event before 11:00am, despite a cold wind blowing through the state capital.
Donald Trump currently holds a 33-point lead over Ohio Governor John Kasich, polling at 54 percent, according to the Wall Street Journal. New York State's primary election is quickly approaching, and based on his Albany supporters, it doesn't seem likely that he'll lose that lead.
After the scuffle, Trump attempted to redirect attention, asking everyone to raise their hands in a pledge of support for his candidacy. Just "not too high" this time, he told them, alluding to previous unfortunate rally photo opportunities that called to mind Nazi salutes.