Young Turks host kicked off American Airlines flight because captain wasn't 'comfortable' (VIDEOS)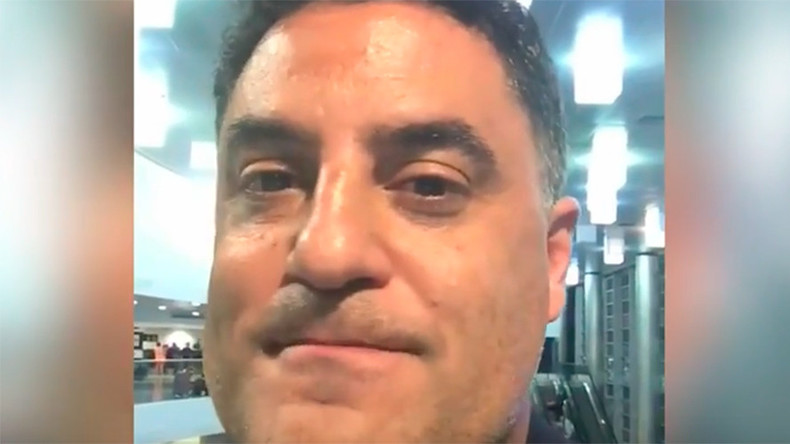 Young Turks host Cenk Uygur was kicked off an American Airlines flight from Los Angeles to Miami Saturday - and he live-streamed the whole thing.

The presenter, along with a group of other passengers, was seen angrily arguing with airline staff during a four-hour delay in one of the videos he uploaded to Facebook.
Uygur then said he was informed by a supervisor that "the captain didn't feel comfortable" with his behavior and he was not allowed to board the plane.
"They kicked me off the plane," he told his viewers. "Isn't that unbelievable? One of the supervisors came out of vindictiveness and decided, 'no that's it, I'm going to kick you off the plane.' She made up an excuse about how the captain didn't feel comfortable with me there."
"You guys saw the video," he added. "The captain wasn't there."
It wasn't long before "CenkOnAPlane" began trending on Twitter.
The liberal presenter was able to catch a later cheap flight with JetBlue.