Flint man struggling to evict strange woman from his home, police say their hands tied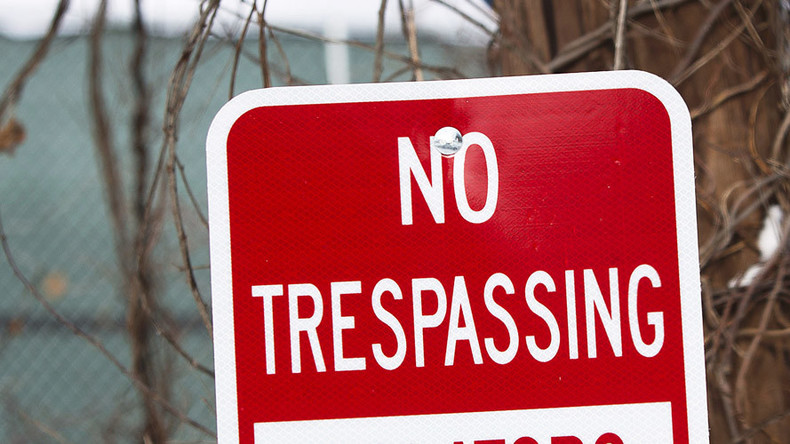 They say a man's home is his castle, but one Flint, Michigan man hasn't been feeling very kingly for the past month. A strange woman moved herself in, though he never invited her and has no idea who she is – and the police say there's nothing they can do.
"It's been hell. Meth heads, heroin addicts and drug dealers. I don't even know who these people are," Daniel Riegel told WJRT.
The uninvited guests have been visiting Riegel's home to hang out with the woman he says is squatting, a form of trespass. But how did she get there?
Riegel left town for few days in March, trusting a friend to watch his house. Before he returned, however, the friend invited the mystery woman, who had no other place to stay, to live in Riegel's house, WJRT reported. That "friend" has since been sent to jail, though no details were available.
The woman began living upstairs, while Riegel stayed downstairs.
Though the police were eventually called, they told Riegel there was no evidence of a crime, and as the woman had been invited to live there and 72 hours had passed, the issue was a civil one, and not a criminal matter. Riegel's only option would not be a speedy one. He would have to go to court.
"I can't even put it into describable terms. It's nonsense," Riegel told WJRT.
Riegel also claims that in the time she has been living in his home, the woman has stolen $1,000 worth of his property.
"She stole my swords, my meat cleaver and my 360 game station," Riegel said.
Though the woman was eventually served with an eviction notice, she reportedly rejected its authenticity. However, the fact that she had been served finally gave Riegel and the owner of the property, his godfather, the legal standing to take their complaint to a civil court. She has now been living there for over a month.
Michigan law holds squatting to be a misdemeanor for a first offense, and a class G felony if it is repeated. A misdemeanor conviction includes a $5,000 fine and up to 180 days in jail, and the felony is punishable by a $10,000 fine and up to two years behind bars.