Nearly 14% of veterans engage in suicidal thinking – study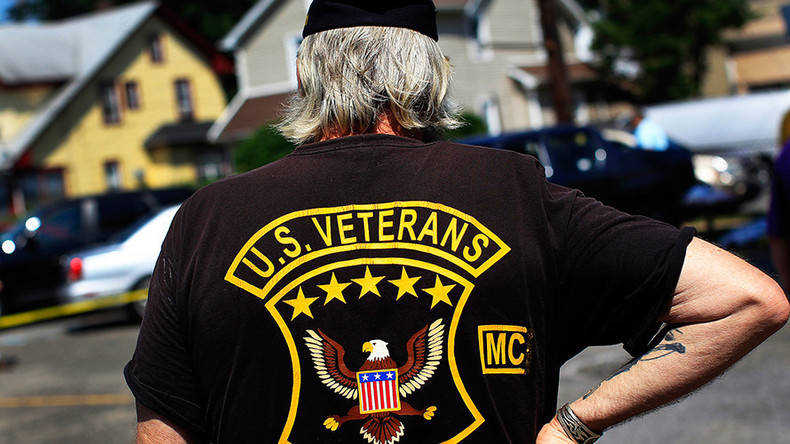 A two-year national study conducted by the Department of Veterans Affairs found that 280 out of some 2,000 veterans reported suicidal thinking. At more than triple the rate for the general public, the authors hope to highlight ways to address the issue.
The first wave of the study was conducted in 2011, with a second following in 2013. The research was led by Dr. Robert Pietrzak of the Clinical Neuroscience Division of the VA's National Center for Post-Traumatic Stress Disorder.
Veterans were contacted twice and asked if they had "experienced suicidal thoughts in the past two weeks," among other questions.
About 86 percent denied having such thoughts both times they were asked, according to the study. About five percent had "chronic" suicidal thoughts, reporting that they had had them within two weeks of the time they were surveyed both times, which took place two years apart.
The report also found that nearly four percent of veterans had "remitted" suicidal thinking, reporting suicidal thoughts in the first wave, but not in the second. Another five percent only reported having suicidal thoughts in the second survey.
When the two waves are combined, 280 veterans, or 13.7 percent of the total sample, reported having suicidal thoughts either one or both times.
"Our results … highlight the dynamic nature of [suicidal ideation]," wrote the researchers, "as evidenced by the meaningful proportion of US veterans reporting changes in suicidal ideation over time."
The study also found that those who reported suicidal thinking for the first time in the second wave, 2.65 percent, had never received any mental health treatment.
Researchers said the findings highlight the importance of addressing mental and physical health problems, and encourage social support to help remedy the situation.
The research also pointed out the survey's limits.
A third of those who responded to the first survey did not complete the second. In addition, the study only covered a two-year period, limiting any conclusions concerning the longer-term consequences of suicidal thinking. Furthermore, the veterans were not asked whether their suicidal thoughts were caused by financial or family stress. Lastly, there were no details about whether the study's participants were recent veterans or those from another generation.
The Department of Veterans Affairs said a study by the Centers for Disease Control and Prevention published in 2011 had found that 3.7 percent of US adults reported having suicidal thoughts within the past year, "which makes the rates in the new study high."
The study, entitled "Nature and determination of suicidal ideation among US veterans: Results from national health and resilience in veterans study," is slated for publication in the June 2016 issue of the Journal of Affective Disorders.