Accidental admission? Wisconsin congressman says photo ID law will help GOP win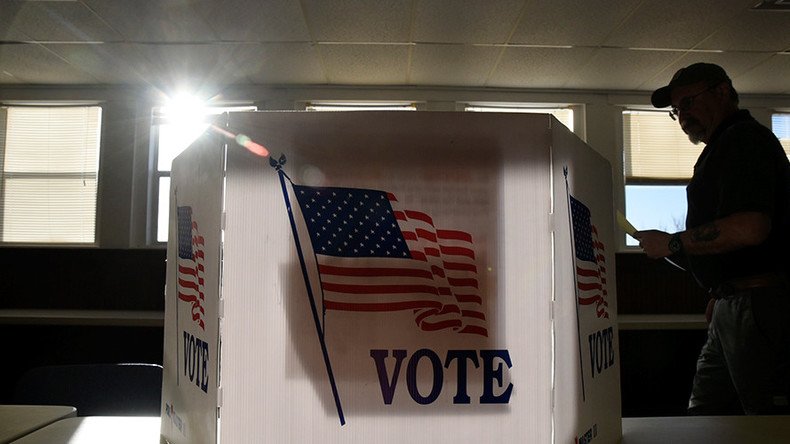 Liberals have long accused the GOP of suppressing the voting rights of students and minorities, traditional supporters of Democrats, through voter ID laws. Now, a Republican congressman's own words are being fingered as an admission that they are right.
Though no Republican presidential candidate has won in Wisconsin since 1984, Representative Glenn Grothman (R-Wisconsin) is convinced that this year will be different.
"Hillary Clinton is about the weakest candidate the Democrats have ever put up, and now we have voter ID and I think voter ID is going to make a little bit of a difference as well," Grothman told WTMJ-TV.
Tuesday's primaries were the first elections in which the state has applied its voter ID law, which was signed by Governor Scott Walker in 2011, but has been bogged down in legal challenges until recently. The law created stricter rules for voter registration, which require Wisconsin residents to provide a birth certificate, Social Security card, and proof of address in order to obtain a photo ID card required to vote.
Liberal critics have blasted the measure for disproportionately affecting young voters and minorities, who tend to vote Democratic. Grothman's remarks have been widely interpreted as an admission that this criticism is accurate.
Conservatives argue that without voter ID, felons, illegal immigrants, and others ineligible to vote are able to cast ballots anyway, ultimately benefiting Democrats.
While political scientists at the University of California, San Diego have found that voter ID laws tend to suppress turnout across the board, their research showed the measures caused a drop of 7.7 percent among Democrats and 4.6 percent among the Republicans.
"Strict photo identification laws have a differentially negative impact on the turnout of Hispanics, Blacks, and mixed-race Americans in primaries and general elections," concluded the UCSD study published in February. "Voter ID laws skew democracy in favor of whites and those on the political right."
Some students were certainly struggling with out-of-state IDs on Tuesday, RT's Manuel Rapalo reported from Madison, Wisconsin. Even so, the state recorded a turnout of 46 percent – the highest since 1972 – with many young voters registering and voting for the first time. On the Republican side, Texas Senator Ted Cruz picked up 36 delegates to Donald Trump's six. In the Democratic race, Vermont Senator Bernie Sanders won 48 delegates to Hillary Clinton's 38.
There was no official estimate of how many people were turned away at the polls because their identification did not meet the legal requirements. On Monday, MSNBC estimated that as many as 300,000 Wisconsin residents – "disproportionately minorities and students" – lacked ID that complied with the voting law.
Voter ID laws are not the only political trick widely used in the US. Both parties have been accused of redrawing district lines to benefit their candidates, a practice that has been known as "gerrymandering" since it was used to deny re-election to Massachusetts Governor Elbridge Gerry in 1812.
Republican groups have also petitioned for redrawing districts based on the number of eligible voters, rather than total population, citing double standards under different laws. The practice would give more weight to rural, white districts seen as predominantly GOP-backing. On Monday, the US Supreme Court unanimously ruled in favor of the population standard, citing precedent and tradition.
You can share this story on social media: