'You're an as*hole': Florida governor heckled by woman in Starbucks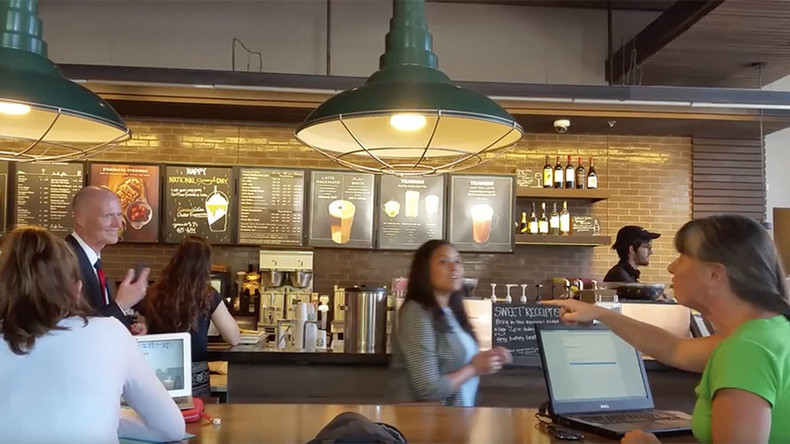 Florida governor Rick Scott was given a proverbial tongue lashing Tuesday when a woman publicly shamed him for his recent signing of an anti-abortion bill and Medicaid cut.
Scott was attempting to buy a coffee at a local Gainesville Starbucks when Lake Worth activist Cara Jennings decided to confront him about cutting funding to clinics that provide abortions.
"You stripped women of access to public health care. Shame on you Rick Scott," she yelled.
When Scott directed the former commissioner for Lake Worth to the county hall clinic the conversation soon escalated.
"You cut Medicaid so I couldn't get Obamacare," said Jennings to a smiling Scott. "You're an asshole. You don't care about the working people. You should be ashamed to show your face around here."
Scott signed a law in March, due to take effect on July 1, that cut off state funding to medical care facilities that provide abortions, including Planned Parenthood.
"He just signed into law a very prohibitive bill that affects women's access to basic reproductive health care, so when I saw him I took the opportunity to talk to him about it," said Jennings to the Palm Beach Post.
READ MORE: Florida governor declares Zika virus emergency in four counties
The governor chose to leave the establishment without his coffee.