Arizona: Where even the bees are Islamophobic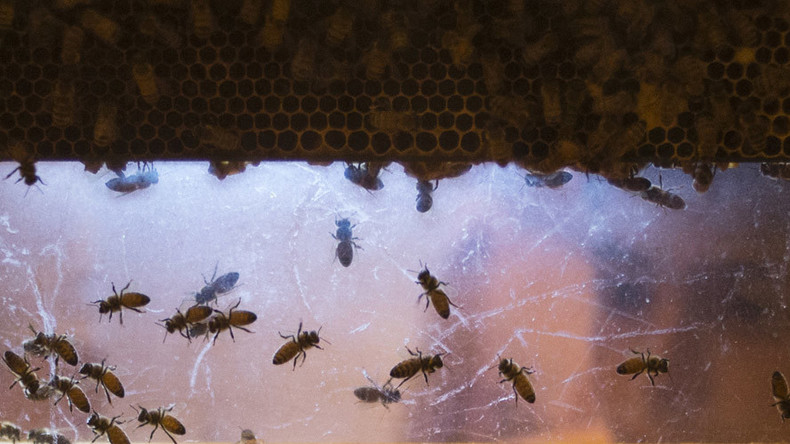 Killer bees swarmed into Friday prayers at a Phoenix, Arizona mosque, stinging over 20 people and shutting down the entire street in the process.
Some 20,000 bees attacked the Muslim Community Mosque, causing worshipers to flee as fire crews cordoned off the building and sprayed it with a special foam to subdue the bees.
Local residents were instructed to stay indoors and one man told KNXV-TV how he witnessed the angry bees from his house.
"I don't know, it was just crazy how everyone was running everywhere," he said. "They were making some movements like that ... some people would even fall in the grass over there and then they'd get up and start running."
Many were stung as they quickly covered themselves with blankets and one 24 year old was taken to hospital, but is in stable condition, according to local channel KTVK-TV.
The incident didn't stop actual Islamophobia on Twitter. Right-wing users immediately mocked Muslims, telling them to "buzz off" in some cases.
"Bee swarm attacks worshippers at AZ mosque" Love those bees, hope those nasty Muslims didn't hurt the bees stingers

— RussVet1 (@RussVet1) April 3, 2016
Much to the disappointment of the bigots, no one was seriously hurt.
Arizona's bees seem to also target baseball players, after attacking the new outfielder for the Chicago Cubs during a spring training game.
READ MORE: Jason Heyward attacked by bees during spring training (VIDEO)
Then again, they could just be this year's curse for the team that hasn't won the World Series since 1908.
Forgot the Billy Goat curse. This year it's the Curse of the Bees for the Cubs!!!

— Rochelle K. (@rororoyourboat3) March 27, 2016
You can share this story on social media: