Bernie Sanders set to win Nevada after delegates switch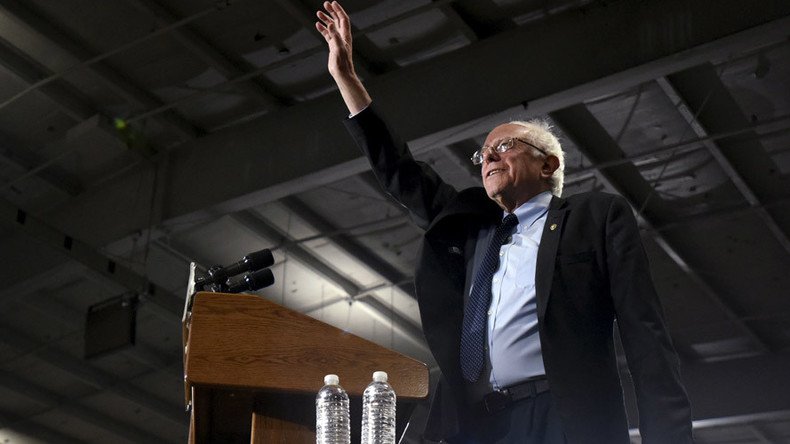 Weeks after Democratic voters in Nevada held their presidential caucus, the result changed in the favor of Vermont Senator Bernie Sanders during the party's convention Saturday - and now appears poised to win the state.
Even though his opponent, former Secretary of State Hillary Clinton, was declared the winner after the February 20 election, the convention this weekend determined which delegates go to another convention in May - and Sanders hit the jackpot by taking away Vegas from Clinton's win column.
The county convention was rife with controversy, from rumors that Sanders delegates were threatened with arrest if they showed up, allegations that the county party was sharing information with the Clinton campaign, and attempts by her supporters to get an official fired for sharing information with the Sanders campaign.
"We caught the Hillary campaign cheating, we caught the Nevada Democratic Party secretary cheating," credentials committee member Angie Sullivan said. "When it was apparent Bernie started winning, they really turned up the heat."
The Credentials Committee for the Clark County convention decides who qualifies as a delegate. It is made up of four members and two representatives for Clinton and Sanders.
The delegate win is seen as a further bolstering of the Sanders campaign, which has won six out of the last seven primaries: Utah, Idaho, Washington, Alaska, Hawaii, and Democrats abroad.
The next primary is Tuesday in Wisconsin, a state known for its maverick progressive credentials dating back to the days of "Fighting" Bob LaFollette.
The latest polls show Sanders ahead of Clinton after once trailing her by 40 points.
You can share this story on social media: