FBI agrees to help unlock iPhone in Arkansas homicide case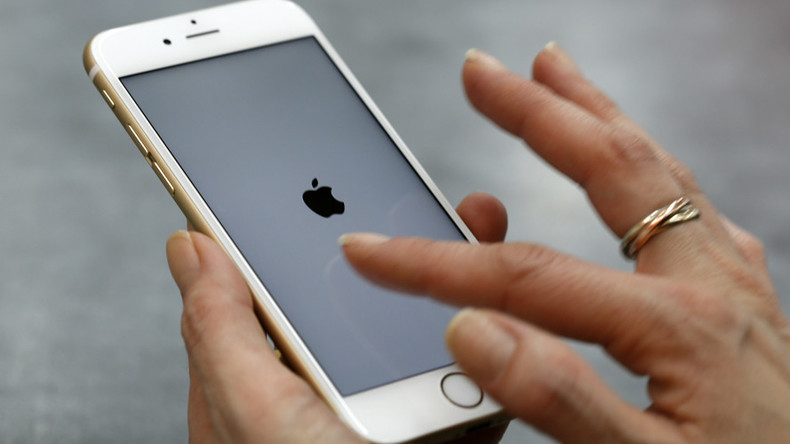 The FBI has agreed to help an Arkansas prosecutor crack an iPhone and an iPod belonging to teenagers accused of murder. This comes just days after the agency managed to break into the San Bernardino gunman's iPhone without help from Apple.
The agency agreed Wednesday to help Cody Hiland, prosecuting attorney for Arkansas' 20th judicial district, to unlock an iPhone 6 and an iPod that could contain evidence in a murder case.
Hunter Drexler, 18, and Justin Staton, 15, are accused of killing Patricia and Robert Cogdell in the town of Conway, Arkansas in July. Their trial was postponed by a judge so that the FBI could be asked for help on Tuesday, less than 24 hours after the FBI announced that it had managed to beat the security features on the iPhone 5c that San Bernardino, California terrorist Syed Farook used for work.
Farook and his wife died in a shootout with police after they killed 14 people at the Inland Regional Center in December.
While the FBI initially used litigation to try and force Apple to create a way to open the killer's iPhone, the high-profile legal battle came to an abrupt halt on Monday when the agency managed to gain access using a method that wasn't even disclosed to Apple.

"The iPod had just come into our possession a couple of weeks ago," Hiland said Wednesday, according to the Los Angeles Times. "Obviously when we heard that [the FBI] had been able to crack that phone we wanted to at least ask and see if they wanted to help."
Both Drexler and Staton have pleaded not guilty to capital murder and other charges in the death of the Cogdells, 66-year-olds who had raised Staton as their grandson.
It's not clear what operating system the iPhone 6 in question is running, but Apple has said that such a device running iOS 8 encrypts all the data on the phone when locked – a security feature not present on Farook's older model.
Law enforcement officials have long complained that encryption is a major obstacle in criminal investigations. FBI Director James Comey has even gone as far as requesting that tech companies build a special "golden key" backdoor for law enforcement into all devices. The tech community, however, has overwhelmingly denounced this idea, saying that it would merely be a disastrous weakening of all computer security that would be exploited by criminals.