Washington Monument closed after elevator failure
Published time: 29 Mar, 2016 21:27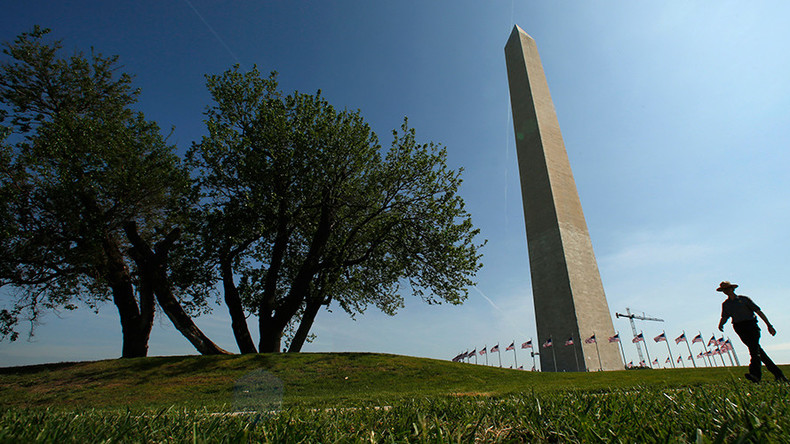 The world's tallest obelisk, located in the heart of Washington, DC, is closed to the public again, after an elevator failure stranded 42 tourists inside the stone structure.
The elevator carrying 19 tourists broke down on Tuesday afternoon, forcing the group to descend 280 feet (85 meters), or 20 stories, using the stairs. Another 23 people were at the observation deck of the Washington Monument when the failure happened, according to a US National Park Service (NPS) spokesman. Everyone was able to leave the monument safely.
Elevator engineers are on the scene, but the cause of the malfunction is still undetermined, according to NPS.
Finished in October 1888, the obelisk dedicated to George Washington is the central feature of the US capital city. Standing almost 555 feet (170 meters) tall and made out of marble, granite and gneiss, the monument is the world's tallest stone structure.
A coveted destination for legions of tourists visiting the District of Columbia every year, the monument has been closed to the public on multiple occasions over the past 20 years for the sake of restoration, upgrades, security measures and even repairs following the 2011 East Coast earthquake.
Elevator problems have shut the monument down at least eight times since May 2015, according to WRC-TV.