147 FBI agents involved in Clinton email investigation – report
Published time: 28 Mar, 2016 20:36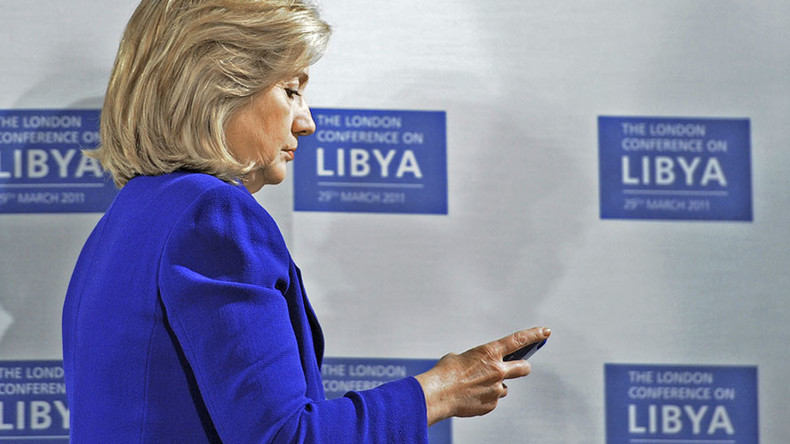 The FBI has tasked 147 agents to investigate whether former Secretary of State Hillary Clinton broke the law by storing classified information on a private email server during her time as the country's top diplomat, according to a new report.
The Washington Post reported Sunday that the number of agents deployed was so large because the FBI was making sure that the probe could be resolved quickly, so not to leave any possible indictment too close to the November election, according to a lawmaker briefed by FBI Director James B. Comey.
Earlier this month, Comey told lawmakers that he was personally close to the investigation of Clinton's emails.
During her tenure as secretary of state from 2009 to 2013, Clinton used a private server to store her emails, which intelligence experts considered to be much less safe than using government servers.
The FBI seized the server in August, after authorities in the intelligence community determined that some of the emails stored on the unsecured machine contained information classified "Top Secret."
Now, federal investigators are determining whether or not Clinton, who is currently the Democratic frontrunner in the 2016 presidential election, will be charged with a crime based on the Espionage Act of 1913, which states that anyone who has information "relating to the national defense" cannot compromise it through gross negligence.
Clinton has said that using the private personal email server was an error in judgment on her part, but maintained that nothing she did broke the law.
The email controversy has been a hot-button issue in the 2016 election, with Republicans arguing that the scandal disqualifies Clinton from office. Vermont Senator Bernie Sanders, Clinton's only remaining rival for the Democratic nomination, has refused to use the scandal as a line of attack.
Prosecutors have begun contacting Clinton's longtime aides to determine if the classified materials were in fact knowingly or negligently discussed over a non-secure email system, the Los Angeles Times reported.