'Red warning': Alaska volcano erupts, spews ash 20,000ft high (PHOTOS)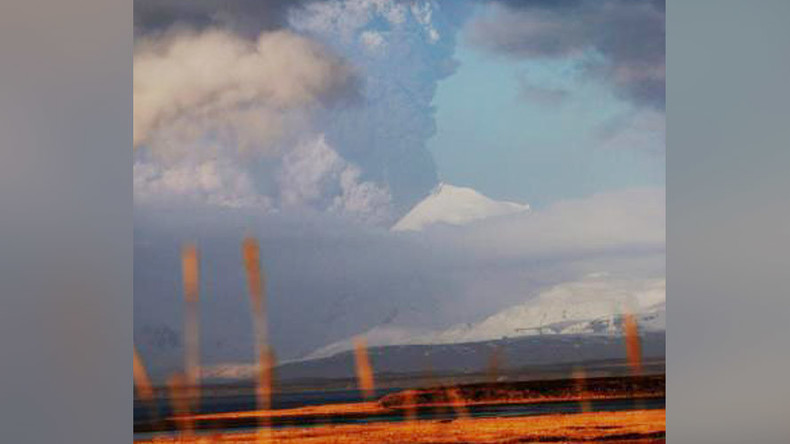 A 'red warning' has been issued after the Pavlof Volcano in Alaska erupted Sunday, sending ash to an altitude of 20,000ft (6,100 meters).
The volcano located on Alaska's Aleutian Islands erupted at 4:18 p.m. local time, causing tremors on the ground, according to the US Geological Survey.
The USGS has raised the volcano alert level to "Warning" and the aviation warning to "Red", the highest level.
The code red level signifies that eruption is imminent or underway and significant emission of volcanic ash into the atmosphere is likely.
Ash was reportedly moving north after the eruption, according to the Alaska Volcano Observatory.
There have been no reports of casualties as a result of the eruption from Pavlov, which lies 30 miles (48km) northeast of the small community of King Cove, and 36 miles from Cold Bay.
The volcano is around (14ft) 4.4 meters in diameter and is 'one of the most consistently active' volcanoes in the Aleutian arc, according to the US Geological Survey, with 40 previous eruptions recorded.
Previous eruptions at Pavlof have caused ash to rise up to 49,000ft in height, with some spreading more than 300 miles from the volcano. The volcano last erupted in November 2014 when ash emissions reached 25,000ft and a red warning was in place for one day.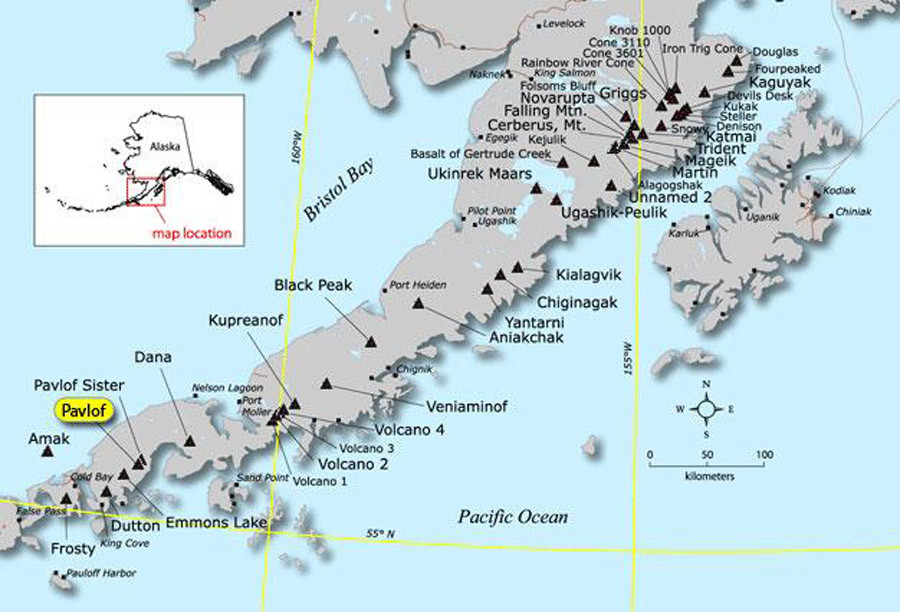 You can share this story on social media: