US-based brother & sister confirmed dead in Brussels attacks – officials
Published time: 25 Mar, 2016 16:07
Edited time: 29 Jul, 2016 14:04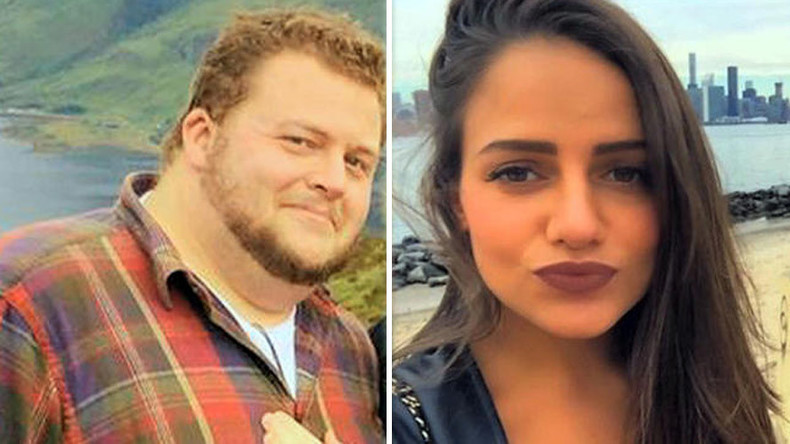 Two American residents, a brother and sister, were among the dead in the Brussels terrorist attacks, US Ambassador to Denmark James Cain said. They are among the 31 victims of the bombings, the rest of whom are believed to be foreign nationals.
Sascha and Alexander Pinczowski had been at Brussels Airport on Tuesday to return to their home city of New York. The bombs exploded just before the siblings were preparing to check in for their flight, officials said on Friday.
READ MORE: Blasts heard during police op in Brussels district of Schaerbeek
The Pinczowski siblings were Dutch citizens, but had lived in New York and intended to gain citizenship in the United States, Cain told NBC News.
Two of our own lost in the #brusselsattack. In memory of the Pinczowski siblings, we will continue to stand up to terror at every turn.

— Bill de Blasio (@BilldeBlasio) March 25, 2016
Relatives of the brother and sister told Dutch news website 1Limburg that they were on the phone with them and were able to hear the blast and shattering glass before the call was cut off.
"We received confirmation this morning from Belgian Authorities and the Dutch Embassy of the positive identification of the remains of Alexander and Sascha," Cain said in a statement. "We are grateful to have closure on this tragic situation, and are thankful for the loving support, thoughts and prayers from all."
Cain is the father of Alexander's fiancée, and would have become his father-in-law.
However, Secretary of State John Kerry had confirmed earlier on Friday that two Americans were among the dead, but did not give further details. He arrived in Brussels to show solidarity with the city, which is the de facto capital of the European Union.
"The United States is praying and grieving with you for the loved ones of those cruelly taken from us, including Americans, and for the many who were injured in these despicable attacks," Kerry said after meetings with Belgian Prime Minister Charles Michel and Jean-Claude Juncker, head of the European Commission.
At least 31 people were killed and more than 270 injured in the attacks.
At least two other Americans are still believed to be missing. There has been no word from Justin Shults and his wife Stephanie since Tuesday's attacks, according to family members.
Twelve Americans were injured in the blasts, according to the State Department, but no details were given concerning their identities or conditions.