'I knew this would happen': Comedian Garry Shandling dies suddenly at age 66
Published time: 24 Mar, 2016 23:42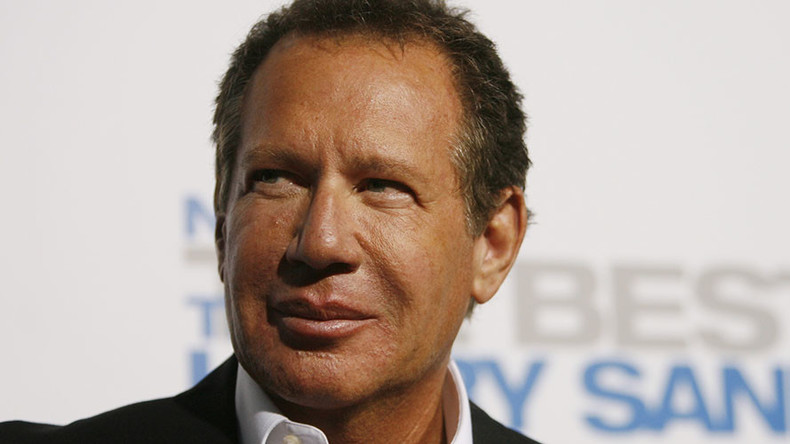 Garry Shandling, best known for breaking the rules for the current generation of comedians, died suddenly at age 66 in Los Angeles, possibly from a massive heart attack, TMZ sources are reporting.
Born in Chicago and raised in Tucson, "the comedian's comedian" influenced some of today's biggest comic geniuses like Jon Stewart, Louis CK, and Judd Apatow, who told GQ magazine that Shandling gave him "the biggest break of his career" when he hired him to write jokes for the 1991 Grammy Awards show.
Shandling found early success on both premium cable and the nascent Fox network. It's Garry Shandling's Show, his first hit show on Showtime and later Fox starting in 1986, and The Larry Sanders Show on HBO, set a new standard and occasionally broke the fourth wall.
He turned down an offer to replace David Letterman on NBC in order to play his fake talk-show host character Larry Sanders.
Also known as "the Comedy Buddha", Shandling was "a serious student of dharma".
Humor is wisdom. Buddha once said, "Hahahaha."

— Garry Shandling (@GarryShandling) September 7, 2012
Jerry Seinfeld rode with Shandling in a recent episode of his chat show "Comedians in Cars Getting Coffee". The episode was called "It's Great That Garry Shandling Is Still Alive."
Garry Shandling joked with Seinfeld that dying in your 60s is the only time the 60s are young. The man was a genius

— William K. Wolfrum (@Wolfrum) March 24, 2016
While most of Shandling's humor was self-deprecating, he would occasionally drift towards politics.
Come on Russia and U.S.A. let's get it on! I'm tired of being teased my whole life. This is like a long UFC fight card.

— Garry Shandling (@GarryShandling) October 8, 2015
Other legendary comedians honored their colleague Thursday.
Garry Shandling was a very special comedian with a beautifully unpredictable mind. He even voluntarily offered jokes and ideas for Oscars.

— Steve Martin (@SteveMartinToGo) March 24, 2016
Garry Shandling was one of the most brilliant people I have ever known. A shocking huge loss.

— Billy Crystal (@BillyCrystal) March 24, 2016
Goodbye Gary Shandling thank you for your kindness and your generosity and for making me laugh so damn much

— Amy Schumer (@amyschumer) March 24, 2016
Shocked and saddened to hear about Garry Shandling's sudden death. I was honored to get to work with him. He will be missed.

— Ellen DeGeneres (@TheEllenShow) March 24, 2016
Shandling would often joke about death and mortality. In 2007, on his final appearance with David Letterman, he joked that his tombstone would read, "I knew this was going to happen."
For those sad about his passing, we close with the "theme to Garry's show" on Showtime, which he said always "cheered him up".
RIP Garry.