'Bad Guys' – US Marshals arrested over 8,000 fugitives
Published time: 24 Mar, 2016 04:18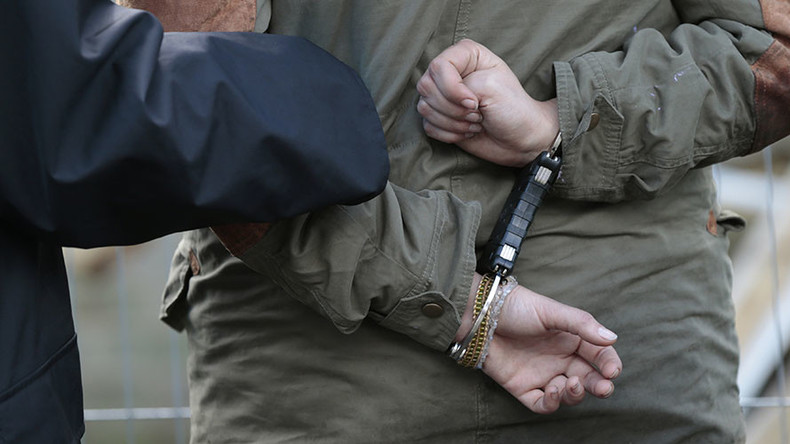 The Justice Department announced that over 8,000 fugitives were arrested by US Marshals during Operation Violence Reduction, a 6-week national sweep that targeted gang members, sex offenders, and other violent criminals with outstanding warrants.
"[Our] nation's streets are now rid of over 500 accused murders, 600 gang members and nearly 1,000 sex offenders," said Deputy Attorney General Sally Yates in a Justice Department statement on Wednesday.
"Fugitives initiated gun battles, forced barricaded standoffs, assaulted officers and did everything they could to evade arrest...but our Deputy Marshals…law enforcement partners…succeeded in capturing the bad guys," she added.
Yates said the initiative hadn't been "a dragnet-type operation," but aimed to get the most dangerous criminals off the streets. The average suspect netted in the mass arrests was 35 years old with seven prior arrests and three convictions.
"This truly validated that we were going after the most dangerous criminals who were hardened, experienced and repeat offenders," said David Harlow, deputy director of the US Marshals Service, according to USA Today.
The sweep was conducted in 94 federal judicial districts, with special focus on Baltimore; Brooklyn, New York; Camden, New Jersey; Chicago; Compton, Fresno, and Oakland, California; Gary, Indiana; Milwaukee; New Orleans; Savannah, Georgia; and Washington, DC.
The criteria for arrests were fugitives with three or more prior felony arrests for crimes such as murder, attempted murder, robbery, and sexual assault, among other crimes. US Marshals were also interested in the recovery of missing children.
Investigators seized 463 firearms, nearly $400,000 in cash, and 71 kilograms of illegal narcotics during the operation.
The sweep also resulted in the recovery of 17 children who had been reported abducted or missing from ages of 11 months to 15 years.
"This took a whole lot of planning, and this was not an easy task," Yates told the Washington Post.
In Baltimore alone, 148 fugitives were swept up, including 23 murder suspects.
"With warrants in hand, and after extensive extra training for the dangerous situations they were likely to encounter, the marshals and our state and local partners went to work getting the worst of the worst off of our streets," Deputy Attorney General Yates said, according to USA Today.
Counted among the 8,075 suspects were Blake Fitzgerald and Brittany Harper, who had a string of multi-state warrants for armed robbery, burglary, and kidnapping, and had gained national notoriety as the modern day "Bonnie and Clyde."
In an attempt to flee members of a Marshals' task force in Florida, the couple played cat-and-mouse, leading officers on two high-speed chases before firing upon them, resulting in a gun battle that left Fitzgerald dead, while Harper survived and was arrested, according to the Justice Department.
A 2014 USA Today investigation found that police and prosecutors had allowed tens of thousands of wanted felons to escape justice merely by crossing a state border, including more than 3,300 accused of sexual assaults, robberies, and homicides.