CDC guidelines urge doctors to stop testing for cannabis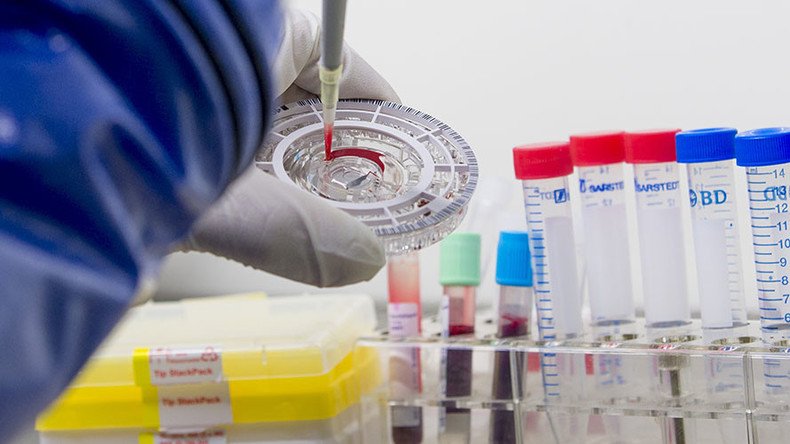 Many patients who are prescribed opioids for pain management receive treatment at clinics where testing positive for marijuana can currently lead to the discontinuation of their care, but newly proposed federal guidelines could change that.
With the US in the midst of a billion-dollar opioid crisis, the Centers for Disease Control and Prevention (CDC) is trying to revamp rules and restrictions that are unnecessarily disqualifying patients from pain management centers, and they're starting with weed.
In 2012, health care providers wrote 259 million prescriptions for opioid pain medication, enough for every US adult to receive a bottle of pills, according to the CDC. The reasons that people require opioids are numerous – some receive prescriptions for chronic pain, while others require strong painkillers to deal with cancer treatment.
The updated CDC Guidelines for Prescribing Opioids for Chronic Pain released on March 18 advise doctors to cease testing patients for pot, saying, "Clinicians should not test for substances for which results would not affect patient management or for which implications for patient management are unclear."
"For example, experts noted that there might be uncertainty about the clinical implications of a positive urine drug test for tetrahydrocannabinols (THC)," the statement added.
Although passing a drug test is not necessarily required to receive an opioid prescription, patients who require more care than a general practitioner can offer frequently go to pain management clinics. Pain management clinics are often run under strict rules, but the CDC believes that it's time for them to reexamine how they handle drug testing.
The guidelines suggest that drug testing is very important when it comes to opioids because of the high risk of overdose that comes with combining prescription drugs with others, such as benzodiazepines or heroin.
The CDC explains that "Urine drug testing results can be subject to misinterpretation and might sometimes be associated with practices that might harm patients," such as "stigmatization" and "inappropriate termination from care."
Although the guidelines recommend testing opioid patients for other illicit drugs at least once a year, they now encourage clinicians to take a gentler approach and "not dismiss patients from care based on a urine drug test result because this could constitute patient abandonment and could have adverse consequences for patient safety," such as, "."
With the US opioid problem being called an epidemic, the CDC's new approach will hopefully allow for safer usage and monitoring of pain treatment.
You can share this story on social media: