Autism sufferers face 'mortality crisis' – experts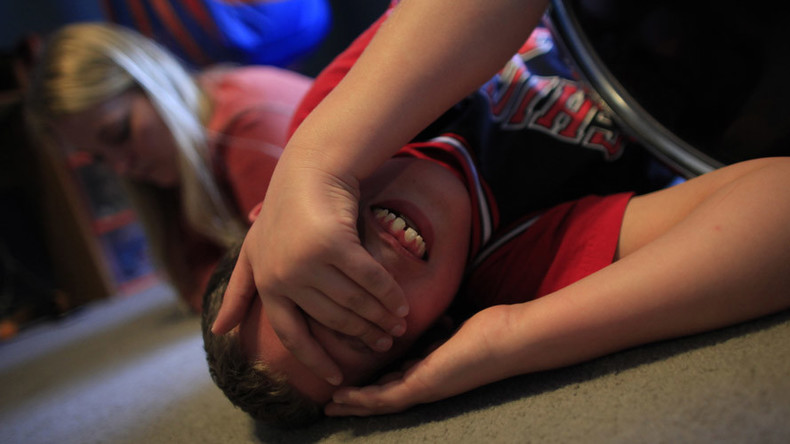 Researchers investigating autism and mortality trends have discovered that people on the spectrum are dying younger than the average person – by 12 to 30 years. The charity Autistica described the problem as an "enormous hidden crisis."
Sweden's Karolinska Institute found that autistic adults who also had an associated learning disability had the youngest average age of death, 39 years, with the leading cause of death being epilepsy. The researchers' findings were published in the British Journal of Psychiatry and involved 27,000 people with autism as well as about 2.5 million without the diagnosis, all from Swedish national registries.
"As an adult who received an autism diagnosis late in life following a lifelong battle with autism-related mental health issues, I am distressed by these statistics. I hope that this report will bring to light the serious problem of early death, meaning that people with autism can live longer, happier lives," a woman identified simply as Susan told the charity Autistica.
The study also concluded that between 20 and 40 percent of autistic people have epilepsy. In the US, only 0.5 to 1 percent of the population suffers from epilepsy, according to WebMD.
Epilepsy, the neurological disorder known for causing seizures, could manifest differently in autistic individuals than the rest of the population. For most, epilepsy is likely to develop in the first year of life and stabilizes afterward. Typically, the risk does not increase again until old age, however, research from Autistica, which referred to the Swedish study, found that autistic individuals are most likely to develop epilepsy in their teenage years, suggesting that the triggers for epilepsy may be different when combined with autism.
Another possibly connected problem for autistic people is that they have a more restricted diet and limited access to exercise compared to the general population. Dr. Emily Kuschner of the Children's Hospital of Philadelphia wrote on the Autism Speaks blog that "Research also tells us that many individuals with autism tend to have strong preferences for carbohydrates and processed foods, while rejecting fruits and vegetables."
For adults who did not have an associated learning disability, their average age of death was 58 years old – compared to the average 70 for the non-autistic population, the Karolinska Institute's study showed. The leading cause of death for autistic individuals without intellectual disabilities was suicide.
Autistica's findings estimated that 30 to 50 percent of autistic people have considered suicide. Even in childhood, the rates of suicidal thoughts are significantly higher for autistic populations. One study cited by The Washington Post found that 0.5 percent of children not on the spectrum experience suicidal thoughts while 14 percent of children with autism had.
Autistica's report based on the Swedish study pointed out that 70 percent of autistic individuals suffered from one mental disorder, such as anxiety or depression and 40 percent had at least two mental health disorders. The Swedish study also found that autistic women had double the risk of suicide as men.
John Spiers, chief executive of Autistica, announced at a briefing in London that his organization plans to raise funds for a five-year $14.5 million research program to investigate the causes of autistic adults dying young.
Meanwhile, the US is looking into alternative treatment for autism. This week, the Pennsylvania Senate will review a medical marijuana bill that lists autism as a qualifying condition. The bill was approved by the state House of Representatives and Pennsylvania Governor Tom Wolf has committed to signing it.
You can share this story on social media: