Ukrainian star pianist 'not a suspect' in own kids' murder, mother awaits mental evaluation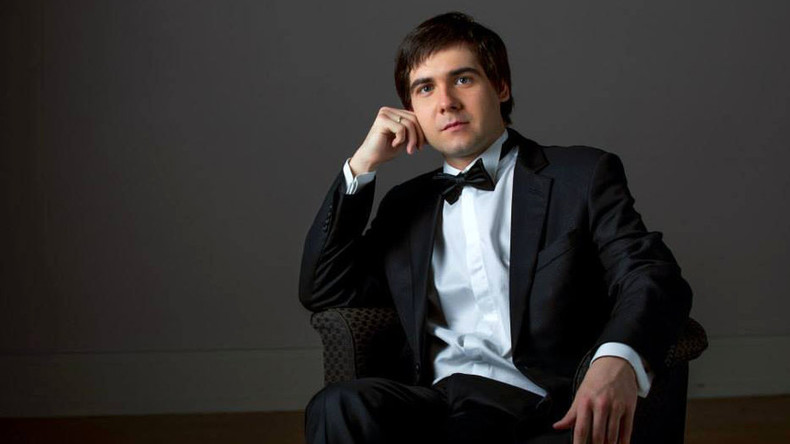 World-famous Ukrainian pianist Vadym Kholodenko is not a suspect in the death of his two children, and the stabbing of his wife, police in the Texas police have announced. The mother of the toddlers, Sofya Tsygankova, will undergo a mental health evaluation.
During a media press conference in the town of Benbrook, where the deaths occurred, Cmdr. David Babcock said that Kholodenko, who had been estranged from Tsygankova since last August, and had filed for divorce, arrived at the couple's home on Thursday morning, to pick up his children for a scheduled visit. Instead, he found five-year-old Nika and one-year-old Michela dead, and Tsygankova suffering from stab wounds, inflicted by a knife found at the property.
Kholodenko dialed 911, and Babcock said that he has been "cooperative." No outside suspects are being investigated, while Russian-born Tsygankova recovers from her wounds, following emergency surgery. Babcock said patrols had made two calls to the couple's residence in the past year, though the official did not elaborate as to the circumstances.
As the children exhibited no signs of visible trauma, their cause of death will be determined by an autopsy.
29 year-old Kholodenko was born in Kiev, and completed his classical training at the Moscow Tchaikovsky Conservatory. Performing in public since his early teens, his breakthrough came when he won the prestigious Van Cliburn International Piano Competition in Fort Worth in Texas in 2013. Following the breakout of tension between Moscow and Kiev two years ago, Kholodenko moved to Texas, where he performed with the Fort Worth Symphony Orchestra, as well as serving as a headlining guest for orchestras around the world. His upcoming performances have now been postponed.