Oh hail no: Hailstorm kills animals in Texas zoo
Published time: 18 Mar, 2016 04:07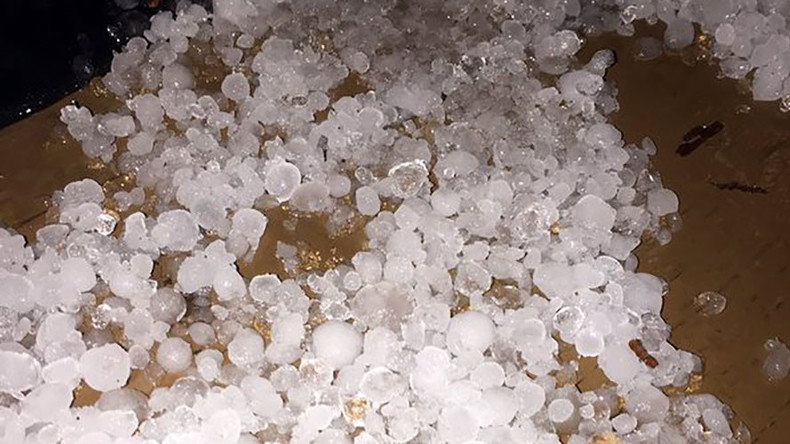 Several exotic birds at the Fort Worth Zoo lost their lives early Thursday when a powerful hailstorm hit North Texas. The hail, which was reported to be the size of golf balls, killed five flamingoes, a pelican, and several other small birds.
The storm was strong enough to break windows, including a skylight at the zoo, and damage police vehicles in Arlington, the Associated Press reported. Unfortunately, it was also strong enough to break several birds as well. The flamingos had stayed outside during the storm, according to spokeswoman Alexis Wilson.
"They were all in the water where they usually are," Wilson told AP. "We have probably 60-something flamingos that are on exhibit, and they don't come in, they stay out."
Several other birds were injured as well, but the outlook for them is optimistic.
"We did have a few birds injured; they are over in our hospital. We do have an animal hospital on premises. Some of them were just a little stunned, probably had gotten hit by hailstones," Wilson told CBS-DFW.
In addition to the loss of avian life, the hailstorm also caused the zoo to open two hours late. Workers at the zoo were required to clear pathways that were littered with hail mounds almost a foot tall before visitors could be allowed inside the gates.
With some hard work, the Fort Worth Zoo opened the gates at noon. Every part of the Zoo – even the bird exhibit – was open and ready for visitors.