Zika virus carries 1% risk of brain defects in babies – study
Published time: 18 Mar, 2016 03:09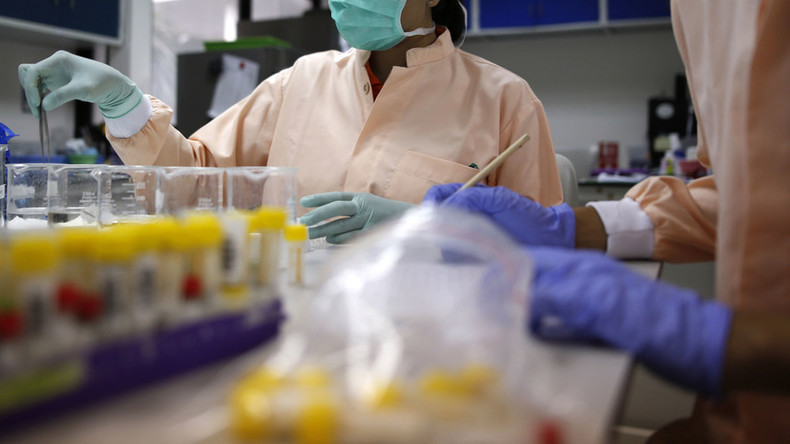 A new study shows women infected with the Zika virus during their first trimester of pregnancy face a 1 in 100 chance that their unborn child will develop brain damage.
Researchers from the Institute Pasteur in Paris used a recent outbreak of Zika virus in French Polynesia to estimate the rate of the birth defect called microcephaly. Microcephaly leads to an abnormally small head and brain damage in a fetus.
The French Polynesia region has a small population, around 270,000 people. During the outbreak in 2013 to 2015, there were eight cases of microcephaly, with seven of them occurring during the last four months of the outbreak.
Researchers used the data and statistical modeling to create the estimated risks associated with Zika in the study published Tuesday in The Lancet.
"It means you have a 99 percent chance of having a normal baby," Dr. Laura Rodrigues, a professor of infectious disease epidemiology at the London School of Hygiene and Tropical Medicine told The New York Times.
Researchers said the risk is low when compared to a well-known virus like rubella, which causes birth defects in 50 percent of women infected in early pregnancy and can lead to heart disease, hearing loss and developmental delays in infants. Those risks range from 38 percent to 100 percent when mothers are infected in the first three trimesters. For Zika virus, however, the complications are rarer.
"Our analysis strongly supports the hypothesis that Zika virus infection during the first trimester of pregnancy is associated with an increased risk of microcephaly," Dr Simon Cauchemez, co-author of the study from the Pasteur Institute in Paris told The Guaridan. "We estimated that the risk of microcephaly was 1 in 100 women infected with Zika virus during the first trimester of pregnancy."
Cauchemez said, however, because Zika can be spread so widely in populations by mosquitoes, it poses a serious threat.
"If you apply a one percent risk to a large number of women, it's still a large public health problem," he told The New York Times. "In French Polynesia 66 percent were infected."
Researchers said there may be other co-factors in Brazil, where the most recent rise in cases of microcephaly has triggered an international alert from the World Health Organization.
But if the findings from French Polynesia are applicable, "in Latin America right now we are speaking about relatively small risks which apply to a very large population of pregnant women," said Professor Arnaud Fontanet, co-author of the study, from the Institute Pasteur in Paris.
"The one percent we describe here is not the end of the story," Fontanet told The Wall Street Journal.