Fitness fracas: Jawbone accuses Fitbit staff of stealing over 330k of its secret files
Published time: 17 Mar, 2016 15:22
Edited time: 18 Mar, 2016 13:02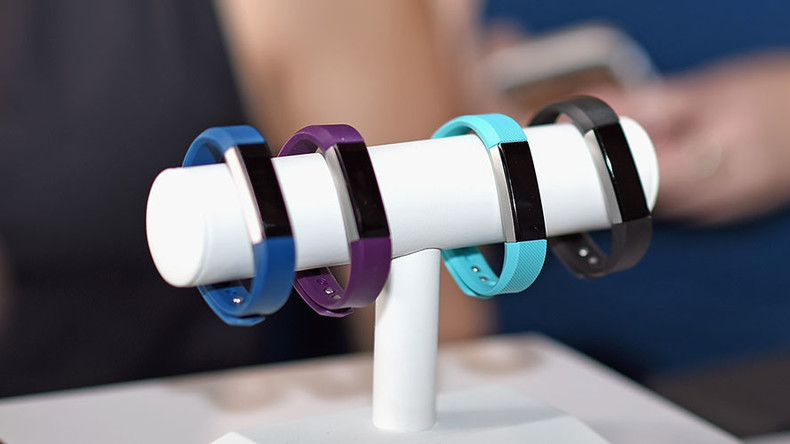 Tensions are high in a corporate espionage scandal between two popular fitness tracker makers. Jawbone is accusing its rival Fitbit of stealing 19 times more secret files than previously reported.
The legal battle between the two competitors started in May 2015, when Jawbone sued Fitbit for hiring over five of its employees. Jawbone insisted that poached workers had stolen corporate files containing proprietary information and that Fitbit, its primary competitor, used that data to its advantage.
Jawbone claims the Fitbit Alta wristband "bears a striking resemblance to Jawbone's UP products," as stated in their complaint filed on Monday.
"As numerous experts in the wearable space have already remarked, Fitbit's new 'Alta' product bears a striking resemblance to Jawbone's UP products – not only in appearance and design but also in terms of its features," Jawbone's complaint reads, according to TechCrunch."FitBit has recently begun to offer automatic activity detection on its products, which is a staple of Jawbone's leading technology."
Last year, a California Superior Court ordered former Jawbone employees, now working with Fitbit, to turn over some 18,000 files containing proprietary information. Fitbit later said its forensic analysis revealed 335,191 additional files that contained information about Jawbone.
Jawbone's case is that Fitbit and its staff lied in court when they said they had returned all files.
Jawbone believes that a sixth former employee, Jing Qi Weiden, who now works for Fitbit, emailed sensitive files to her Fitbit email account after she was hired.
According to Jawbone, she had "precise confidential information and trade secrets developed by Jawbone that Fitbit sought to obtain," such as prototypes of unreleased fitness trackers and mechanical designs. Jawbone is seeking a judge's ruling to include Weiden in the lawsuit as well.
In September, Fitbit responded to Jawbone's lawsuit with one of its own, filing a patent suit that covered five different UP devices, software and user interface.
Fitbit has dismissed Jawbone's recent filing as "baseless" and borne of desperation.
"Just like the other claims asserted in this litigation, the additional claims Jawbone seeks to assert are unsubstantiated and based on gross mischaracterizations of the events that occurred months ago," a Fitbit spokeswoman told RT.