Muslim teens who stood up to bigoted bullies face expulsion from NY school
Published time: 16 Mar, 2016 20:44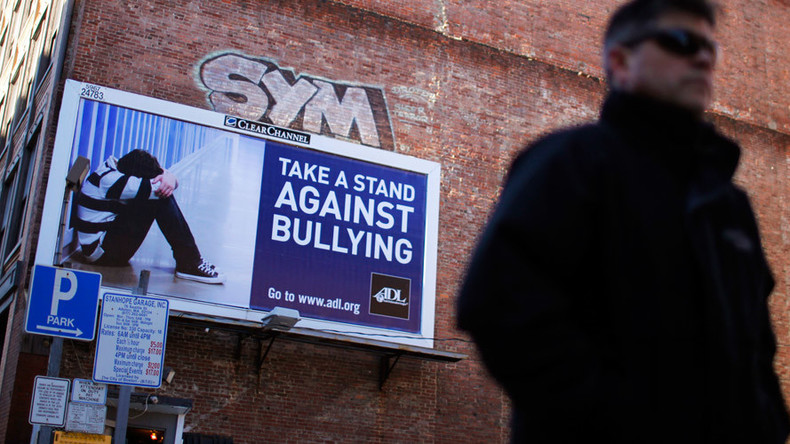 A pair of brothers at a New York school may be expelled after defending themselves against anti-Muslim bullies, who have been picking on them for the past two years.
Adam and Jameel Siam, who were born in the US, attend Williamsville East High School in western New York and claim that their complaints of harassment by fellow students have gone unanswered by school management.
"I was bullied for Osama bin Laden, I've been called a terrorist," said 16-year-old Jameel, a junior. "We've been called terrorists, go back home and make bombs in your basement or you're going to come back and shoot up the school ‒ and it's just like, people kept pushing our buttons."
The Siams' mother says the issue has been "festering for years," but has increased over time, leaving the boys very self aware in school, WIVB reported.
"You don't know if someone is going to come up behind you or come right up to you and say something," said 15-year-old Adam, a sophomore. "You always have to watch where you are, what you're doing, who's around you. You always gotta have a watch out."
READ MORE: Buddhist monk attacked for being 'Muslim' has totally Zen response to Islamophobes
Such angst has lead to numerous fights between the brothers and their bullies, but the tensions transferred from the school yard to their front yard last week when the Siam family home was pelted with eggs and rocks, damaging doors and windows.
"I can't live a normal life now, especially how they came to my house," said Jameel. "It's not only at school that I need to be afraid, it's that I have to be afraid everywhere I am now."
The brothers have also been bullied on social media, with their tormentors posting an image on Instagram showing an American flag alongside an Islamic flag with the title "Siam Slayer" on it, among other things, the Buffalo News reported.
After their demands for the picture to be taken down went unanswered, a fight broke out in school between the boys and the person they say uploaded the image, which led to the suspension of all three.
The brothers are now the focus of an expulsion hearing by school administrators, which Rehab Siam, the boys' mother, says is unfair and the school should have acted sooner to stop the bullying.
"This has been festering for years now," said Mrs. Siam, who acknowledges her sons' bad behavior too. "They've [the school] never looked into the whole serious issue."
The brothers have reportedly filed at least two previous reports with local police over the racial comments made against them ‒ and another after their house was vandalized.
"First, the harassment was with Osama bin Laden, then with ISIS, and now it has been getting even worse with Trump," Mrs. Siam said. "We're not denying the fight, but the school didn't do anything. The Instagram stayed up for two days after the fight."
The school was due to hold the Siam's disciplinary hearing on Monday, but it has been pushed back to Friday. Police say they are investigating the attack on the Siam house.